Building competitive advantage through better data quality
This is the seventh in a series that captures leading marketing executive ideas on how marketing automation can be a game changer in customer engagement and campaign effectiveness through a series of real-world use cases.
Throughout this series, we've discussed some of the more compelling benefits that marketing automation offers companies in creating richer and more relevant customer experiences. However, there's one important thing that marketing automation doesn't automatically give you: a better database. In the area of data quality, the classic formula applies: junk in = junk out. If you put bad data in, nothing but bad data comes out. In fact, automating your marketing campaigns can make a data quality crisis worse because the volume and frequency of data you generate increases with automation.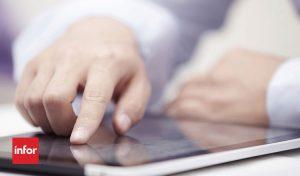 So, while implementing marketing automation may not be a magic wand for transforming the quality of existing bad data, it can be the catalyst for a long overdue data cleansing effort targeting your entire database.
Also, to take full advantage of marketing automation's capabilities, you'll want to establish the processes that will keep your database clean after the implementation. The good news: marketing automation can definitely help with that effort. Because your marketing automation solution will power the forms on your website and the ongoing data collection from your campaigns, you can ensure that the fields and pick lists are established with the standards you want to enforce in all future efforts.
The work you put in to ensure data quality does more than make your team more efficient — it also improves the customer experience. Returning visitors to your website appreciate that your forms can auto-populate with their information and they don't have to fill out a new form every time they visit or want to download premium content. You can also take advantage of progressive profiling — a robust capability that allows you to move beyond basic information collection and ask questions that better qualify your prospects with each visit.
Most contact data has a "use by" date. One way that marketing automation can help you keep your database fresh is by helping you know when leads go stale and when you should stop engaging with them. At that point, you can remove them from the system. Some engagement platforms will charge you by database size, so the ongoing process of weeding out stale leads helps you keep costs low and improves response rates because you're not targeting leads who aren't active in the buying cycle or who simply aren't interested.
Finally, one of the often-overlooked advantages of most of the marketing automation platforms is that they offer a powerful workflow engine. Beyond lead scoring and campaign management, you can use that workflow engine to establish a data washing workflow to automate and streamline the best practices outlined above. Systematizing these best practices can make a big difference. For example, it can help you standardize lead data consistency in areas such as job level, function, and role, which gives you the segmentation capabilities that add nuance to your campaign strategy.
Watch for the next blog that will explore how you use marketing automation to grease the skids for the sales team.
Read case #1 – Doing more with less
Read case #2 – Triggered responses
Read case #3 – Events
Read case #4 – For the love of data
Read case #5 – Keeping better score
Read case #6 - Moving from best guesses to reliable insight
Let's Connect
Contact us and we'll have a Business Development Representative contact you within 24 business hours