By the numbers: CERN, Infor EAM, IIoT, and the world's largest machine
1.8 million critical assets.
150,000 work orders per year.
76,000 parts.
4,500 preventative maintenance (PM) schedules.
850,000 documents.
1,100 system users.
Asset lifecycles of 50+ years.
Integration of 20+ systems.
More than 50% of maintenance outsourced.
100 terabytes of physics data stored daily.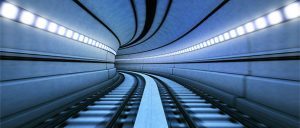 Everything about
CERN
—the European Organization for Nuclear Research, based in Geneva, Switzerland—is outsized, including its maintenance needs. CERN oversees the world's largest and most complex machine, and its nearly 2 million assets and components.
Those assets include 700+ surface buildings as well as tunnels, caverns, roads, car parks, electricity, water, cooling and ventilation, access control, machine tools, and lifting equipment, along with its accelerator complex, supra-conducting magnets, cryogenics, controls equipment, electronics, and radiation monitoring. Infor EAM is used throughout the whole organization to support this work, with almost no modifications to the software and only standard configuration of external add-ons and integrations.
Finding the right data—easily
Many of the 1,100 people who need to access CERN's asset management system are casual users—from research PhDs to technician contractors. It's critical that the system be easy to use with limited training, configurable to accommodate many types of user profiles, and accessible on any mobile device to remove any barriers to adoption and ensure uniformity and compliance.
CERN integrates SCADA systems connected to the accelerator equipment in order to streamline preventative maintenance with the Industrial Internet of Things (IIoT). It would be easy to get lost in the sheer volume and variety of data generated and collected in this environment without a way to filter and interpret
what ARC Advisory Group calls "the Right Data from the Big Data."
And that's another reason CERN has trusted Infor EAM for more than 25 years.
"Today, Infor EAM is our central hub for both technical and financial management of physical assets. It has very capable frameworks for extending, configuring and integrating the system," says David Widegren, Head of Asset & Maintenance Management at CERN. "Efficient asset management is our way forward to new scientific discoveries that can change our perception of the world forever."
To learn more, read the post called "
CERN Employs IIoT to Maximize Machine Uptime
" by Ralph Rio of ARC Advisory Group in the Industrial IoT/Industrie 4.0 Viewpoints blog.
Product
CloudSuite Distribution Enterprise
CloudSuite Facilities Management
Infor EAM
Region
Let's Connect
Contact us and we'll have a Business Development Representative contact you within 24 business hours