Campus Plus membership for LN is now available
Infor LN customers can now enjoy unlimited access to a wealth of educational offerings including; self-directed learning materials, expert-delivered training sessions, discounts on a wide range of LN training events and exams, and more. With a Campus Plus membership, you'll have access to an expansive library of resources to meet the needs of every learner—from short webinars, business process simulations to full-length online courses, as well as live instructor Q&A sessions. Additionally, members receive exclusive savings on instructor-led training, TechEd events and certification exams.
Want to learn more about Campus Plus for LN and how your organization can get started? Want to learn more about Infor Campus Plus for LN and how your organization can save significantly on training costs? Check out the video tour below with Alessandro Salvetti, Education Program Manager for Infor LN.
For more information about Campus Plus, download the brochure.
Questions? Let us know: Alessandro.Salvetti@infor.com

Alessandro Salvetti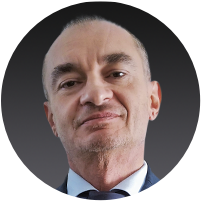 Education Program Manager
Alessandro comes from 17 years' experience in Infor Consulting Services where he played different roles in both technical and application areas, during this period he showed passion by working alongside his customers to transform their organization to be more agile, experimental and customer-centric. His proficiency in designing innovative programs, training, and leading experiments have proven to build customer confidence in doing things in new ways.
His new role, within Infor Education, is to establish the right strategy for delivering training to our customers, partners, and employees and his main objective is to develop top-quality education programs.
Filed Under
Education & Transformation Services
ERP
Manufacturing
Industry
Automotive
Construction
Education
High Tech & Electronics
Industrial Machinery & Equipment
Industrial Manufacturing
Product
Region
Worldwide
EMEA
North America
APAC
LATAM
Let's Connect
Contact us and we'll have a Business Development Representative contact you within 24 business hours