Can your EAM solution help eliminate safety incidents?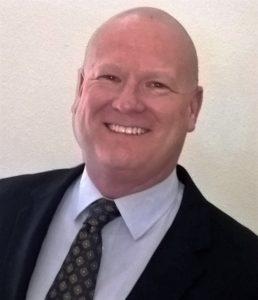 Phillip Bragg, Infor EAM
When most people think about Enterprise Asset Management (EAM), they think about work orders (WOs), purchasing, or scheduling. Safety is not usually the first thing that comes to mind. While it's true that WOs, purchasing, and scheduling are at the core of a good EAM solution, the best solutions have advanced features that will help eliminate safety incidents in your organization. But how?
Safety first in three areas
Safety professionals tell us that most safety incidents are caused by three things: people, equipment, and the environment—often in combination. An organization that wants to eliminate safety incidents needs to address all three of these areas in a comprehensive fashion. Essentially, safety needs to be made an inherent part of day-to-day operations. This doesn't always happen because, in many cases, safety procedures can seem cumbersome and extraneous. Fortunately, an EAM solution, using cutting-edge technology, can make all this "safety stuff" simple and intuitive. You can "burn in" safety on the DNA of your organization.
Learn more about Infor EAM Safety
.
Let's start with the simple stuff: your equipment. Equipment failures are a major source of accidents which can be easily avoided by having a comprehensive maintenance program covering all of your assets. With the right EAM system, you can set up a plan and then easily monitor it so you know things are being done correctly. For example, you need to make sure all your key items are being properly calibrated and inspected. If you have anything that lifts, this is a critical safety point that needs management visibility. Furthermore, you can use Key Performance Indicators (KPIs) to track the success of your maintenance program so that everyone in the organization knows where you stand. If you measure it and make it visible, it will become part of your culture.
Perhaps the hardest part to influence is your people. You can't be everywhere and supervise everything but you can ensure that safety procedures are an integral part of every activity. It all starts with planning. Your EAM solution should allow you to plan work effectively, identify hazards, provide permits and safety instructions, specify lock out/tag out processes, and mandate personal protective equipment (PPE). Prior to starting a project, your workers will have to confirm the completion of safety checklists using their handheld device and follow all safety procedures to complete the work. This can be reinforced by using signature validation, which send a strong message to your employees about how seriously your company takes safety. From start to finish, safety will be part of the process instead of an afterthought.
Finally, we have to address the environment and how we can reduce the risks presented by a dynamic work environment. The first way is by managing nonconformities: situations that exist that have not been elevated to the level where action is required but that need to be monitored and tracked. For example, you may have some soil erosion areas that are not problems now, but with more rain they could affect the safe passage of machinery and personnel. Or you may have a corrosion issue on a scaffold that is not serious now but needs to be watched closely. Using EAM you can easily identify, schedule inspections, and monitor these situations. If these nonconformities reach pre-defined thresholds, you will be alerted so they can be addressed and your work environment can be returned to a safe condition.
Another way to eliminate environmental safety issues is to empower everyone in the organization to report problems. There are many times when people spot safety issues but they do not have the knowledge to fix, act on, or report them. This can be corrected using EAM's call center functionality. Any person, using their mobile phone, can take a picture of the problem and send it to the call center. From there, the call center can route the issue to the appropriate safety inspector or job site manager so they can fix the problem quickly before it causes an accident. With these two simple processes, you can take much of the risk out of your work environment.
What if safety issues still occur?
Despite your best efforts, accidents might still happen. If they do, you need procedures to track the incident to ensure proper follow-through and to help the organization learn from the mistake. The case management feature in EAM is an easy way to do this. You can track all the actions taken and document all pertinent information so it is saved in one place. This will not only support legal requirements, but it will also provide a meaningful resource to use in safety analysis and training.
So to answer the question: yes, your EAM solution should be able to help eliminate safety incidents. By taking advantage of all the features of a modern EAM solution you can reduce risk in the areas of people, equipment, and the environment. The results for your business will be significant and will include lower costs, reduced downtime, and a better company reputation. If you aren't actively managing safety now, you are taking unnecessary risk. If your EAM solution can't help promote a safer environment, you have the wrong EAM. Don't wait for the next safety incident to find out.
Download the brochure: Infor EAM Safety.
Product
CloudSuite Distribution Enterprise
CloudSuite Facilities Management
Infor EAM
Region
Let's Connect
Contact us and we'll have a Business Development Representative contact you within 24 business hours