Celebrating Manufacturing Day, from a sales leader perspective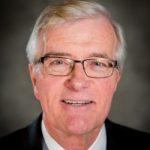 By John Flavin, EVP, Infor Manufacturing & Distribution solutions
I like made-up holidays as much as I like this social media stuff I've been dragged into. Both seem rather extraneous to me. The types of made-up holidays I am talking about include, with all due respect to Starbucks,
National Coffee Day.
One day that does deserve our attention is National Manufacturing Day on Friday, Oct 6. Our friends at the
National Association of Manufacturers
are behind it. Let's pause to recognize and celebrate the accomplishments of the roughly 12 million hard-working men and women who earn a living making goods, from airplanes to appliances, footwear to hats.
A recent example is the famous hat manufacturer,
Kangol,
known for making hats celebrities love. The company brought a portion of its manufacturing operations from Guangzhou, China, to Adamstown, Penn. But, like other manufacturers, Kangol is struggling to find right-skilled workers, according to a
Wall Street Journal article
.
Overcoming the skills gap issue is why
Manufacturing Day
was started, I am told. As you know, manufacturing has had some image problems to overcome. Two million high-tech jobs in manufacturing are going unfilled—largely because retiring baby boomers are leaving holes that the next generation of workers is not able—or willing—to fill. People just aren't excited about going into manufacturing careers. We need to change that.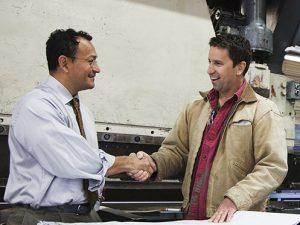 Manufacturing is a noble industry, offering fulfilling career paths. I am proud to say I worked 15 years on the manufacturing shop floor in the early days of my career. I was lucky enough to be one of the millions who experienced first hand what it was like to work in a manufacturing plant during the industry's heyday.
Sure, those were different times, in many ways. We didn't have the technology that today's workers are fortunate to have. But, we had the drive, the commitment to do our best, and the backing of our communities. The assembly line will not go away. It will continue to adapt with technology and productivity increases.
My days in the nitty-gritty details of manufacturing procurement—ordering raw resources, scheduling and inventory management—have served me well. In my sales role at Infor, I have met face-to-face with probably over a thousand customers and prospective customers. I can always sit across the table and look the person in the eye and truthfully say, "I know how hard you work. I know you deserve tools to make your job easier."
Helping manufacturers solve their problems is important to me and the Infor team. We have seen the impacts when projects go well. And we have seen what it means when the business falls flat and collapses. If a manufacturing plant closes, it's not just those plant workers who are devastated; it's the entire town: the diners, the hardware stores, the movie theaters, the schools—just the entire local economy collapses, too. We need manufacturers to succeed.
It's good to be part of the solution
. It's good to be part of the manufacturing industry as it moves forward. It's good to be on the front edge of the future, helping customers achieve more.
Happy Manufacturing Day. Buy yourself—and a friend in the industry—a cup of coffee.
Let's Connect
Contact us and we'll have a Business Development Representative contact you within 24 business hours