Cloud Computing Drives Digital Transformation in Public Sector

It's a massive opportunity for public sector agencies that is rapidly becoming a baseline expectation: While governments have much to gain by embracing digital transformation through cloud computing, rising public expectations mean a tangible downside for organizations that dismiss or postpone the shift.
"Consumers and an increasingly mobile workforce expect the same type of connectivity and customer experience buying a business permit or paying taxes online as they do while shopping on Amazon or streaming content on Netflix," Infor and GovLoop note in a new paper on
Paving the Path for Government Digital Transformation via the Cloud
. "So it is more than likely that those agencies—federal, state, and local—that are not embarking on a digital transformation journey will be pushed into the digital era."
How Governments Gain from Digital Transformation
Digital transformation—the acceleration of business activities, processes, competencies, and models through IT modernization and cloud computing—offers powerful benefits for public sector agencies once they make the transition.
Not too many years ago, state-of-the-art operations meant conducting one-off transactions through information technology and storing the resulting historical data in huge data warehouses. It was a massive innovation compared to anything organizations had ever been able to do before. But the systems were far from being able to support real-time operations or deliver insightful business intelligence, and data warehouses gradually became bottlenecked as volumes increased.
"Often you were data-rich, but information-poor," said Wayne Bobby, Infor's Vice President, U.S. Federal.
Those days are gone forever. Today, "we're starting to see applications that really drive to the mission of the organization," he notes, using sophisticated analytical tools to support decision-making and monitor and adjust real-time operations to maximize efficiency and effectiveness.
Which brings us back to the combination of opportunity and imperative.
Agencies that embrace the digital transformation will be heroes to their citizens, stakeholders, managers, and staff.
All the rest are at serious risk of "being stale, outdated, and a poor performer," Bobby warned. "Those organizations that don't transform themselves are doing a disservice to themselves as well as to the constituents they serve."
Shifting to the Cloud
The shift in technologies and expectations parallels the evolving mission of public sector agencies, and the resources available to them to fulfill it.
Historically, "government has lagged behind the private sector when it comes to innovation and deployment of new technologies aimed at streamlining business operations and delivering better citizen-centric services," said Infor Vice President of Public Sector Kurt Steward.
But now, agencies need every penny in their limited budgets to meet business expectations set largely by citizens' experience as online consumers. And cloud integration has emerged as the essential ingredient enabling them to deliver on that promise.
"Without the cloud, agencies cannot effectively collect data, manage data, and build applications that engage the American public, nor surface the insights needed to improve delivery of public services," according to Big Data analysts at Govini. Small wonder that federal cloud investment is on the rise, growing 40.8% during the 2016 fiscal year compared to the 2011-2015 average. Innovation accelerators, such as AI and IoT are further shaping decision-making and the future.
Gartner
forecasts $25B IoT-based installed devices by 2020, with $6.8B along in
smart cities
.
Cloud computing comes with a long list of advantages—from enhanced data security to seamless maintenance and software updates, to reliable disaster recovery, to the opportunity to reassign in-house IT personnel to more purpose-driven tasks. "By deploying connected systems or moving applications into commercial cloud infrastructures, government agencies have been able to achieve greater levels of agility, flexibility, and affordability," Infor and GovLoop note.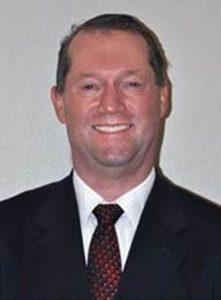 Download
a copy of
Paving the Path for Government Digital Transformation via the Cloud
.
Bob Benstead, Vice President, Business Development, Public Sector,
Infor
Industry
Federal Government
State and Local Government
Let's Connect
Contact us and we'll have a Business Development Representative contact you within 24 business hours