CloudSuite Industrial APS Best Practices #2 – Feed and Water Your Horse
Wouldn't it be great to be able to finish things in less time?
Wouldn't it be great to free the money tied up in unnecessary inventory?
Wouldn't it be great to ship more customer orders on time and receive compliments and additional business because of it?
APS can help you improve your on-time shipment rates and reduce your inventory, WIP, and lead times. But APS is like a horse: it can help you do a lot of work, but in return, you need to feed and water it.
More than anything else, APS requires accurate data to function optimally. If you break this commandment, the garbage you put in will result in garbage out, and it will undermine everyone's trust in the system. That being said, it doesn't have to be perfect data. As Edwin Bliss said, "The pursuit of excellence is gratifying and healthy. The pursuit of perfection is frustrating, neurotic, and a terrible waste of time."
There are six types of data. And they are provided by these six best practices:
Record labor and material transactions in a timely and accurate manner
Keep inventory records accurate
Close job orders in a timely manner
Keep routings and BOMs up to date
Give purchased items accurate lead times
Depict work center capacity realistically
In the rest of today's post, we'll explore the first practice with the help of Jim Black. Jim recently retired and is now enjoying books and family and lots of sun, but previously he was one of Infor's most experienced planners and APS implementers and was one of our go-to consultants for helping companies struggling with their planning processes. He has decades of experience and started as a planner and shop floor supervisor at 3M. We were lucky he decided to join Infor and share his knowledge and expertise with us and our customers. And we're happy to share it now with you.

"Record labor and material transactions timely and accurately" by Jim Black

Of all the activities in a manufacturing operation, none has more impact on sales, operations, and finance than production reporting – the recording of material receipts and usages including shipping and receiving transactions.
The production reporting process spans all the transactions related to direct materials handling:
Receiving to purchase orders
Moving to QC for inbound inspection
Moving to the warehouse after inbound inspection
Changing locations in the warehouse
Moving components to the shop floor
Recording scrap
Receiving jobs to the warehouse
Shipping to customers
Every one of these physical realities should be matched with logical realities in real time.
With RF technology, it's not unreasonable to expect that these transactions will be performed in real time and, assuming properly designed business processes, performed with accuracy.
Moving material now and reporting it later cannot be acceptable business practice. It certainly isn't allowed at your local bank. Can you imagine a banking system where you are given cash now (because you're in a hurry) and the bank assures you they will do the paperwork later? It's not acceptable at your bank and it shouldn't be acceptable in your warehouse where hundreds of thousands of dollars of assets are stored and managed.
With the technology available today, there is no reason that manufacturers can't embrace the philosophy that material and information will move at the same rate. When they don't, they risk having to deal with a long list of mounting problems, including:
Inaccurate product costing
Inaccurate financial statements
Unnecessary inventory counting
Negative on-hand inventory balances leading to planning errors
Stalled jobs due to unexpected material shortages
And even potential errors with inventory adjustments
You'll see when we talk about keeping inventory records accurately, that the objective of cycle counting is to evaluate the efficacy of the production reporting process. When we report that inventory accuracy is 97%, we are indicating that we have a 3% failure rate of the production reporting process.
We need to find the cause of the 3% and correct it. Somewhere, the receipt or use of material is not being recorded correctly or in a timely fashion. And remember to think of matched sets of components – if we're short just one unit of one Item, then we'll be unable to deliver on time. In addition, as material typically represents 60% to 70% of factory costs, inventory inaccuracies have a large impact on the financial side of the supply chain.
Labor accuracy is another matter. Counting and recording how many wheels you put on a bicycle is relatively easy, but accurately keeping track of the time you spent assembling that bicycle is hard. The good news is, it isn't something you need to worry about very much.
Direct labor is typically only 3% to 7% of factory cost (the rest is overhead), so the need for accuracy here is far less than with materials. Imagine a job that planned 5.9 hours of touch-time. Let's imagine that the actual time spent was 6.4 hours but we recorded it as 4.6 hours (a simple transposition error). In a standard cost world, this would show as a favorable variance. It doesn't directly affect the cost of the product, nor will it lead to having to lay off or hire additional people. It won't impact the production schedule or on time delivery. The implications just aren't as significant as with materials. In fact, it is often advisable to backflush direct labor to standard and thereby avoid the concern of "accurate labor reporting" entirely. Far too much time is spent in some shops worrying about the accuracy of direct labor reporting. Close counts.
Our task
As Jim makes clear with his insights above, we need processes and polices to help us achieve good routing times, but we want to take special care to make sure our processes help us capture all of our material receipts, issues, and moves accurately.
One practice that can help us identify and resolve problems in our inventory processes is cycle counting. And in the next part of this series will talk about some best practices with that.
To figure out how to use APS at your site, you need to understand how it works. To learn that, take the self-directed APS course on Infor Campus. In that course, you will get hands-on practice with the seven steps of planning with APS, including all the key APS forms and fields.
About the author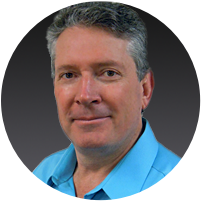 John Brown | Education Product Manager, Infor
John is the Infor Education program manager for CloudSuite Industrial, CloudSuite Business, and CloudSuite Industrial (SyteLine). He joined the Education department in 1999, back in the Symix days.
Filed Under
Education & Transformation Services
Industry
Let's Connect
Contact us and we'll have a Business Development Representative contact you within 24 business hours