Cloverleaf experts share product insights for today's interoperability market
With each update, the Infor Cloverleaf Integration Suite delivers more tools to help healthcare organizations handle complex integration and data exchange challenges. To highlight the latest Cloverleaf developments and their particular relevance in today's API-driven world, Infor Education brought some of the most frequently asked questions around Cloverleaf to three experts who know the topic best: Cloverleaf Product Management Directors, Rob Abbott, and Corey Spears, and Healthcare Industry & Solution Strategy Director, Jerry Rankin.
Q: Rob, have you seen an increase in the amount of interest in Cloverleaf from customers or groups that aren't traditional audiences for Cloverleaf? If so, to what do you attribute the increase?
Yes. Cloverleaf's primary customers have been on the "provider" side—hospitals, clinics, laboratories, and vendors such as GE that serve them. Today as payment, technology, and delivery models shift, "healthcare" is being spread out across a broader ecosystem, and more stakeholders seek to create value by sharing healthcare data. This includes important players including EMS ambulance services, payers, oncology specialty service providers, and even life insurance.
Q: So, for a non-traditional Cloverleaf audience, how would you explain what Cloverleaf is?

Cloverleaf is a highly robust interoperability platform. It allows users to create, maintain, and proactively monitor interoperability in a healthcare environment. At a very high level, Cloverleaf allows disparate healthcare systems to communicate by providing support for data transformation, protocol transformation, and intelligent routing. It is the powerhouse for healthcare clinical interoperability and continues to evolve as the industry evolves. Healthcare is rapidly adopting HL7 FHIR®, a new standard for data exchange that is web- and mobile-friendly, opening the door for more rapid innovation. Cloverleaf and the Cloverleaf FHIR Bridge offer extensive support for FHIR.
Q: What are some key innovations and features that are appealing to new audiences? What challenges is Cloverleaf help to solve?
API interoperability, particularly with the use of the HL7 FHIR standard interoperability, is moving very quickly in healthcare. Cloverleaf is moving right along with this change by providing robust web service capabilities supporting protocols like REST and SOAP and formats like JSON and XML. Cloverleaf also provides the tools necessary to develop FHIR-based interfaces. The Infor FHIR Bridge takes this a step further by providing a growing library of pre-built translations and infrastructure to greatly improve implementation times. Further, coupled with our Cloverleaf API Gateway, the combined solution provides robust support for API interoperability for the entire healthcare ecosystem and flexible support for all kinds of web services and protocols along with API management, orchestration, and consistent security administration.
Q: What is FHIR Bridge and why is it important?
The adoption of FHIR is great and there are many problems that it can be utilized to solve. However, the simple fact remains that most healthcare IT systems do not yet "speak" FHIR, or at least not robustly. Yet, we have an ecosystem of interoperability today utilizing HL7 v2 and other methods. Why not bring that richness of that data to the new and exciting use cases enabled by FHIR? And that is the primary idea behind the FHIR Bridge; bridging the gap of interoperability between legacy systems and a robust FHIR eco-system. In addition to this, FHIR bridge can be used to harmonize differences in system implementations of FHIR and address challenges around workflow and data orchestration.
Q: Is there anything else you think is important for customers who are new to Cloverleaf technologies to understand?
Cloverleaf helps to reduce healthcare cost and improve healthcare outcomes by streamlining the exchange of data throughout the healthcare ecosystem. Cloverleaf has long been the market leader with over 1/3 of the market leveraging Cloverleaf and thousands of customers in more than 30 countries globally using Cloverleaf. Cloverleaf is unrivaled in customer-proven scalability and reliability, with individual customers today processing over 300mm messages per day. Cloverleaf connects healthcare.
Q: Who should customers contact if they want to learn more about Cloverleaf solutions?
If you already have a Cloverleaf Account Executive, please be sure to contact them. They will be able to provide you all of the information you need about our products. If not, please visit us at our web site (https://www.infor.com/products/cloverleaf) or give us a call +1 800 260 2640 for more information about our products, to request a demo, or contact us for more information.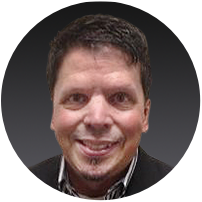 Rob Abbott | Director, Product Management
Rob is Infor director of product management, responsible for the Cloverleaf suite of solutions, aimed at solving healthcare interoperability. Rob has been working in the healthcare interoperability space for 24 years, with 20 years of direct experience with the Cloverleaf suite. He has extensive leadership experience in both product and service-specific roles, implementing and managing projects across the globe.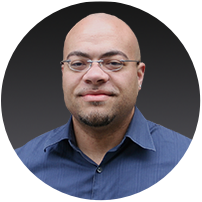 Corey Spears | Director, Product Management
Corey is the Director of Interoperability Standards and a product manager for Infor Healthcare. With more than 17 years of experience in healthcare interoperability, Corey is responsible for managing the Cloverleaf adapter products, including Clinical Bridge, which connects Lawson ERP applications to clinical systems, such as EHRs. He is also the product manager for the upcoming FHIR Bridge, which bridges the gap between traditional interoperability specifications and the new FHIR standard.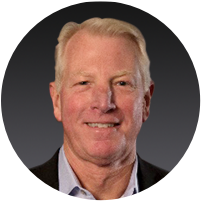 Jerry Rankin | Industry & Solution Strategy Director
Jerry Rankin is Industry Strategy Director for Clinical Interoperability for Infor. Jerry is a veteran of the Interoperability and Health Information Exchange domain, having previously worked in the product management and strategy arena for companies such as WebMD, Healthvision, Lawson, and Orion Health.
Filed Under
Education & Transformation Services
ERP
Healthcare
Industry
Product
Cloverleaf Integration Suite for clinical interoperability
Region
Worldwide
EMEA
North America
APAC
LATAM
Let's Connect
Contact us and we'll have a Business Development Representative contact you within 24 business hours