CMS releases MACRA final rule … here's our take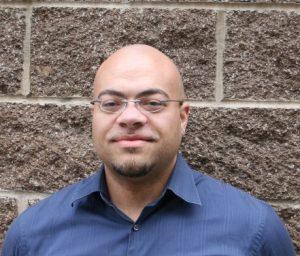 Corey Spears, Director of Healthcare Interoperability Standards for Healthcare
On Friday, October 14
th
, the Centers for Medicare & Medicaid Services (CMS) released its final rule for the Medicare Access and CHIP Reauthorization Act of 2015 (MACRA) Quality Payment Program which replaces the Sustained Growth Rate (SGR). The
final rule
, which was informed by nearly 4,000 public comments, seeks to address many commenters' requests for flexibility, simplicity, and support for small practices.
According to Andy Slavitt, Acting Administrator for CMS, "A critical feature of the program will be implementing these changes at a pace and with options that clinicians choose. Today's policies are designed to get all eligible clinicians to participate in the program, so they are set up for successful care delivery as the program matures."
The Quality Payment Program (QPP) that is established through MACRA, which will affect nearly all providers who annually bill Medicare more than $30,000 or care for more than 100 Medicare beneficiaries, allows providers to choose one of two quality reporting paths:


Merit-based Incentive Payment System (MIPS) – Designed for providers that are largely reimbursed through traditional fee-for-service consolidates the Medicare Electronic Health Record (EHR) Incentive Program, commonly referred to as Meaningful Use, the Physician Quality Reporting System (PQRS), and the Physician Value-based Payment Modifier (VBM). This track, which CMS anticipates most providers will choose, will enable providers to receive payment bonuses based on metrics related to quality, cost, improvement activities, and advancing care information.

Advance Alternative Payment Model (APM) – Designed for providers participating in specific value-based care models, qualifying models include the Next Generation Accountable Care Organization (ACO) Model, the Comprehensive Primary Care Plus (CPC+) Model, the Medicare Shared Savings Program (MSSP), and the Comprehensive End Stage Renal Disease Care Model while expanding to include other models in the future. This track allows participating providers to earn a 5% lump sum incentive payment.

Providers who qualify for QPP, but do not participate in either of these quality reporting paths will receive a 4% negative payment adjustment. For 2017, This can be avoided by submitting a minimum amount of 2017 data (e.g. one quality measure) to Medicare under the MIPS program.
The provisions of the final rule become effective on January 1, 2017, with the first performance-based payment adjustments taking effect two years later. Providers can begin collecting performance data on January 1, 2017, if they are ready or can choose to start at any time up until October 2, 2017.
For more information about the MACRA final rule, see the HHS press release "
HHS finalizes streamlined Medicare payment system that rewards clinicians for quality patient care
" and the
CMS QPP education site
.
Watch for additional details from Infor in coming months about how we can help organizations meet MACRA requirements.
Let's Connect
Contact us and we'll have a Business Development Representative contact you within 24 business hours