Come to Inforum and meet Carol Fitzgerald Tyler, Global Senior Practice Director for Organizational Change Management at Infor
Meet the Infor Education and Transformation team at Inforum 2018
Inforum presents: Carol Fitzgerald Tyler - Global Senior Practice Director for Organizational Change Management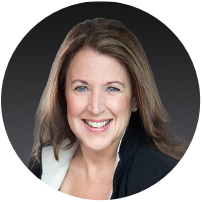 Please take the opportunity to meet Carol Fitzgerald Tyler, Infor's Global Senior Practice Director for Organizational Change Management. At Inforum 2018, Carol will be available to talk about topics ranging from change to the new and exciting opportunities available with digital transformation

Carol is a highly experienced change leader and encourages organizations to ensure that all members,
"from graduates to grandmas,"
be involved in change programs. It is a phrase that reflects elements of the diversity of companies and serves to ensure that innovation can work for all. To Tyler, an ideal team should involve all parties, from the millennial to the more experienced. The team should also include a wide selection of participants that reflect the makeup of both a company and of all the stakeholders involved in a project.
Make sure to reserve your seat for Carol Tyler's session during Inforum:
GEN-102 - Managing organizational change in the digital ageDate: September 25, 2018Time: 2:30 PM EDT
Tyler will also speak about how organizational change has evolved over the last few years and the how the obstacles to change have evolved. This includes how difficulties can be overcome through constant and effective communication. You'll learn practical advice for getting the most out of town hall meetings and discover how to get users to open up and become involved in the process of change.
Organizations have the opportunity now to also embrace digital transformation as a way to drive change and business innovation. There are different approaches to transformation, from horizontal strategies driven by CRM and HCM, or a more vertical, industry-specific tactic. No matter what direction is selected, visible and active executive sponsorship is a significant key to success. By combining an innovative organizational change management methodology, digital transformation and consulting, and a high-touch approach, Infor differentiates itself and adds tremendous value to organizations going through a change initiative of any kind.
About Carol Fitzgerald Tyler

Carol Fitzgerald Tyler is the Senior Global Practice Director for Organizational Change Management (OCM). She is responsible for various strategic programs including digital transformation, field enablement, early adopter clients, and numerous special projects. Tyler also has industry and solution strategy expertise in CloudSuite Financial and Supply Management, XM (Expense Management), and d/EPM, as well as the Financial Services, Professional Services, and Healthcare industry verticals.


She has more than twenty-nine years of experience in the Infor and Lawson world in the fields of sales, program and project management, organizational change management, communications, and training. She is passionate about digital transformation, change, and delivery an outstanding customer experience.


Tyler is an internationally recognized expert and published author in organizational transformation, change management and communications strategy. Complementing her business background, she is a mentor and Board of Trustee member for the Astronaut Scholarship Foundation, providing STEM scholarships to university students, as well as an author, motivational speaker, and four-time marathoner.
Filed Under
Education & Transformation Services
Events
Inforum
Let's Connect
Contact us and we'll have a Business Development Representative contact you within 24 business hours