Compliance is just another word for a rule. Rules are boring. Sure, some rules are necessary. Stopping at red lights is important, and yes, employees should always wash their hands before returning to work. But, is air safety truly compromised if I don't return my seat to its upright position before landing? In Alaska, it's against the law to give a moose a beer, or for an idiot to vote in Alabama. Connecticut doesn't allow anyone to call a pickle a pickle unless it can bounce. Seriously, these are real things, and you're out-of-compliance with legislative ordinance if you can't toe-the-line. Compliance is boring, unless that is, you're faced with the consequence of a violation. A penalty of any sort presents in the same way no matter what your beliefs might be about the rule – no matter how boring it may seem. When it comes to labor matters, compliance is anything but boring because the consequences for ignoring them can be severe.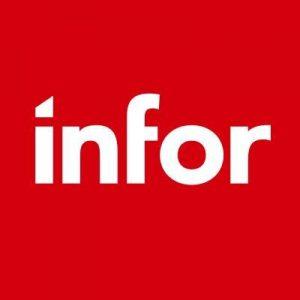 Compliance is also overshadowed by its more attractive and less boring siblings i.e., the other types of value derived from workforce management systems. For example, the notion of boosting employee engagement is incredibly exciting. It's easy to envision a sales associate grinning from ear-to-ear when her new schedule properly accommodates university coursework and other preferences. That joy translates directly to higher quality customer exchanges and better sales. Efficiency is cool too. What's not to love about being simultaneously fast and accurate on-the-job? And, then there's the cost driver. Handsome and articulate, cost is the guy that your girlfriend tells you not to worry about. Cost is the big shoes that you're always trying to fill, and the fundamental reason why workforce management systems have such a powerful impact. It saves money, makes money, and improves the quality of money, all at the same time.

A Steady Giver of Value


But alas, Compliance is a steady giver of value. Yes, it's boring but without automated platforms to ensure regulatory alignment to scheduling laws, accurate pay, federal leave standards, and the continuous stream of three and four letter acronyms coming from the Department of Labor (DOL), engagement and efficiency and cost improvements can never be obtained. Compliance is table-stakes for enterprise workforce management systems but allusive without understanding them, or having the flexibility to deliver in a fully auditable manner. Companies, and the vendors that design workforce management systems, must have a firm grasp on the rules and the know-how to properly administer them. Further, without the flexibility to accommodate company-specific interpretations, or the ability to evolve with them over time, you're left with nothing but rhetoric. Here's my top five compliance considerations.

Compliance in the context of workforce management is a big topic. One that could have included pages of insight and experiences, if for only these five areas. Beyond these are a gauntlet of Unions and Collective Bargaining Agreements (CBA) that make the broader compliance topic anything but boring. What is clear is that digital applications that support the business processes of scheduling, timekeeping, leave management, payroll, and customer billing, are directly aligned with the haunting requirements of federal and state legislation. Properly architected workforce management platforms address these demands and the associated labor impact to help mitigate the risk of potential compliance errors. So, even though boosting employee engagement, achieving better efficiencies and reducing costs are more attractive deliverables of workforce systems, don't overlook the importance of compliance and following the rules.




Dr. Scott Morgan, Vice President, Workforce Management, @scottmorgansphr
Product
Infor Workforce Management
Region
Let's Connect
Contact us and we'll have a Business Development Representative contact you within 24 business hours