Complimentary Education webinar for Infor OS
Get up to speed on the latest Infor OS innovations to support your Infor M3 solution
During this webinar, Massimo Capoccia (SVP, Infor OS) will present the top ten Infor OS innovations that are on the roadmap for 2019. Massimo will also provide an update on the latest news and developments for Infor OS.
Join us and be amazed by the enhancements Infor OS has in store for your solution.
Some of the topics we will cover:
Dynamic Homepages
Infor Go—an enterprise portal in your pocket
Governance, risk, and compliance
Infor Coleman AI platform with robotic process automation
…and many other great features to power your M3 solution
And if you want to dive even deeper into the world of Infor OS and meet the top Infor product expert for Infor OS, Massimo Capoccia, in person then save the date now for our upcoming Infor TechEd event for Infor M3 on December 10-12, 2019 in Stockholm. Registrations will be open soon!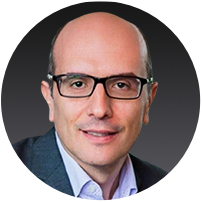 Massimo Capoccia | SVP of IOS, Infor
Massimo is an experienced and passionate executive specializing in information technology, software architecture, and enterprise software strategy. Massimo has built several application architectures and platforms from the ground up and has a strong understanding of software product lifecycle management. He speaks regularly with customers about technology strategy, direction, and implementation. With deep IT experience, Massimo also enjoys getting hands-on in all types of projects. His global experience and deep architecture knowledge with industry focus make him a unique citizen in the IT world.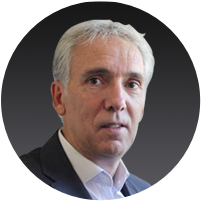 Jean-Luc Kauffmann | Education Program Manager, Infor M3
Jean-Luc Kauffmann is a Global Education Product Manager with many years of experience in Education and Infor ERP. His role, within Infor Education, is to establish the right strategy for delivering training to Infor customers, partners, and employees. His main objective is to develop high-quality education programs.


Filed Under
Education & Transformation Services
ERP
Technology
Industry
Product
Region
Worldwide
EMEA
North America
APAC
LATAM
Let's Connect
Contact us and we'll have a Business Development Representative contact you within 24 business hours