Complimentary Education webinar 'Infor EAM System Configuration'
Unlock the power of Infor EAM with System Configuration
Join us for this complimentary EAM Education webinar where Senior Learning Consultant, Melissa Kruminas, will demonstrate the power of Infor EAM's built-in configuration tools and configuration hierarchy. You'll also learn about options that are available for manipulating screens to best support your end users and unique business needs.
Date: April 25, 2019
Time: 2:00 PM US Eastern
Melissa will demonstrate:
Components of the Configuration Hierarchy
Working with screens
Determining where information is stored in the database
Screen Designer v. Grid Designer
Good to know:
If the webinar wasn't enough for you and you would like to dive deeper into System Configuration with Infor EAM and if you would like to take the chance to meet our Infor product expert Melissa in person, then Infor TechEd for EAM is the place to be. This unique training event is taking place on June 18-20, 2019 in Denver and offers you the opportunity to learn what you need, directly from the product experts. Register now!

Melissa Kruminas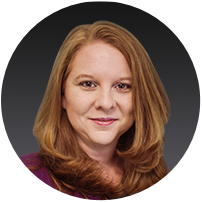 Senior Learning Consultant
Melissa is a Senior Learning Consultant with 12 years of CMMS and EAM experience in manufacturing and distribution environments. Prior to joining Infor, Melissa worked as the EAM Operations Manager for the global headquarters of Fruit of the Loom, Inc. responsible for the implementation, training, and development of Infor EAM for Fruit of the Loom, Spalding, Russell Athletic, and Vanity Fair brands facilities in North and Central America. Melissa specializes in process improvement and completed the FOTL Six Sigma Black Belt certification. At Infor, Melissa serves as a Senior Learning Consultant concentrating on Infor EAM.
Filed Under
Education & Transformation Services
ERP
Events
Manufacturing
Industry
Automotive
Aerospace & Defense
Chemicals
Construction
Energy
Equipment
Equipment Dealers Rental & Service
High Tech & Electronics
Industrial Machinery & Equipment
Industrial Manufacturing
Product
Region
Worldwide
EMEA
North America
APAC
LATAM
Let's Connect
Contact us and we'll have a Business Development Representative contact you within 24 business hours