Complimentary webinar: Start transforming HL7 messages to FHIR with Cloverleaf
The world of clinical interoperability is being transformed in a profound way with the adoption of APIs and the relatively new HL7® FHIR® (Fast Healthcare Interoperability Resources) standard.
FHIR opens many new opportunities for care collaboration, patient engagement, population health, and much more. The Cloverleaf integration engine can help healthcare organizations realize these opportunities by providing the tools and functionality necessary to create, manage, transform, and troubleshoot many kinds of web-based APIs, including HL7 FHIR.
Samantha Mitchell and Rick Carruth will show you during this complimentary webinar for Infor Cloverleaf the tools available in Cloverleaf that you can use to create and use API and FHIR-based interfaces. One challenge to realizing the opportunities of FHIR is that most systems today largely interoperate using HL7 v2 messaging.
With Cloverleaf, health care organizations can take advantage of these data-rich legacy systems by connecting them to innovative FHIR-based ecosystems—we'll show you how.
Presenters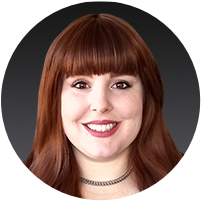 Samantha Mitchell | Senior Technical Solution Consultant, Infor
As a senior technical solutions consultant for Infor Cloverleaf, Samantha works with healthcare organizations to design an architecture that achieves end-to-end interoperability. Samantha is responsible for creating well-designed strategies for the uniquely complex requirements of hospital systems and develop comprehensive interoperability solutions to address organizations' current integration needs and readiness for emerging standards, trends in healthcare innovation, and continued focus on improving patient care.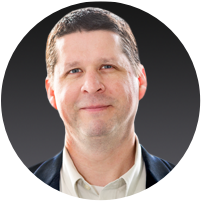 Rick Carruth | Education Product Manager, Infor
Rick is an education product manager for the Infor Global Education team. Over the past 15 years, Rick has held a variety of positions in professional education from technical writer and technical trainer to education manager and now education product manager. Rick is responsible for guiding education strategy from inception through delivery for multiple Infor products. His goal is to meet the needs of education stakeholders—whether customers, employees or partners.
Filed Under
Education & Transformation Services
ERP
Events
Healthcare
Industry
Product
CloudSuite Healthcare
Cloverleaf Integration Suite for clinical interoperability
Region
Worldwide
EMEA
North America
APAC
LATAM
Let's Connect
Contact us and we'll have a Business Development Representative contact you within 24 business hours