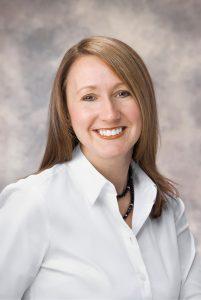 Step aside millennials. Here comes Gen Z.
The latest group we expect to enter the workforce was born in the mid-1990s to mid-2000s. They're called Gen Z and are expected to make up a 20%—and growing—portion of the workforce by 2020.
And while we've done a lot of work trying to understand the needs and wants of the millennial generation, especially in terms of what they are looking for in terms of work experience, Gen Z is different.
First, they are truly connected. Ninety-two percent have some sort of digital footprint. This has resulted in a very short attention span—eight seconds to be exact. They are also used to accessing five different devices, not only for information, but to connect with others. One-third of Gen Z watches online videos, daily. That's why 90% plus of them say an organization's level of technological sophistication would affect their employment decisions.
At the same time, Gen Z watched their Gen X parents struggle during the recession of the late 2000s. Unlike their Millennial counterparts who are more likely to change jobs frequently, they are searching for a sense of stability. This was affirmed by a recent
Business News Daily
article, which said their survey respondents expect to work for an average of four companies throughout their lifetimes.
So where does that leave us as employers? First of all, we can expect their extensive digital experience to move organizations toward more connected environments. It also means we need to look at our own organizational connectedness if we are to attract Gen Z workers in the first place. They are looking for:


A robust, up-to-date website

Active social media platforms

Remote work opportunities

Smart technology for daily tasks, such as scheduling, checking on pay, benefits, etc.

With
Infor Human Capital Management
all of this can be at the fingertips of the connected employee. For managers,
Infor Talent Science
provides insights into candidate characteristics and profiles even before they are hired. Using that information,
Infor Learning Management
queues up the training and professional development, so it is there waiting for them on day 1.
As we face the reality that many of us will soon have four different generations of workers, technology will not only help us attract and retain workers, but help us manage the growing amount of data that comes with a more digitally connected workplace.
-Erica Doherty, Human Capital Management Strategist, Infor Healthcare
Let's Connect
Contact us and we'll have a Business Development Representative contact you within 24 business hours