Crash Davis knows Six Sigma
Crash Davis knows Six Sigma


Spring has nearly sprung. For those of us in the Northeast, that means snow melts, flowers return, and the days become warmer. But for many others, Spring isn't official until the first pitch on opening day. With spring training already well underway, nothing cures baseball fever like a classic baseball movie. One of my favorites, Bull Durham, was on the other night, and a memorable Crash Davis (Kevin Costner) monologue caught my attention. In the scene, Crash laments the difference between hitting .300 and .250 for a season. One more hit a week, he calculates, would have elevated him from the Carolina Leagues to playing in Yankee Stadium.


Such a minor but quantifiable difference spread-out over hundreds of opportunities, is what separates the success and failure of an endeavor. Crash knew it, Motorola invented it, and GE perfected it.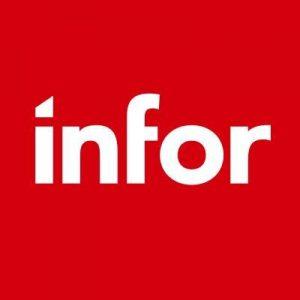 Operational Excellence has a Universal Language


It is indeed the little things that make the difference, and not just in baseball but in business as well. In the hyper competitive digital age, Operational Excellence is what separates successful organizations that maximize their potential from mediocre ones that struggle with missteps and inefficiencies. The definition of Operational Excellence almost certainly varies between industries as well as individual organizations. Regardless of those idiosyncrasies, identifiable themes and concepts are universal to a pursuit:



Shorten the Swing: eliminate waste and inefficiency

See the Ball: maintain clarity and insight into your business

Maximize Impact Velocity: avoid unproductive time and unnecessary distractions

So how do we master these concepts? There are many factors that contribute to an organization having effective operations or not. A simple Amazon search will turn-up a veritable library of books that have been written on the subject. Here at Infor, it is our mission to ensure that when it comes to Timekeeping, Scheduling, or Labor Efficiencies, no at-bat is wasted. Infor WFM is a platform designed to drive Operational Excellence for all our customers, in every industry, and across all market tiers. If you are looking to deliver Operational Excellence to your organization, we can help in several ways:



Cloud Readiness: On-premises deployments require costly infrastructure and resources. In the digital age, taking advantage of the cloud and the associated savings in cost/labor is essential. Infor's cloud operations are best-in-class.

Mobile Enablement: Mobility is no longer an optional in the digital age. Workforces are on the move more-than-ever, and having effective operations means staying productive outside of the office. Infor WFM is digital and fully mobile enabled.

Reporting & Analytics: Arguably the critical element to maintaining a high level of operations is having a true insight into your business. Understanding in real-time what is working and what is not allows for fast and effective decision making.

Ensuring Compliance: Ever-changing labor laws can stress-out a compliance team. A regulatory misstep can mean precious time and resources are being spent on corrective action versus driving revenue. Infor WFM helps organizations maintain compliance even as laws change, ensuring that our customers avoid those pitfalls.

Scalability: Every large organization knows that system downtime is unacceptable. Outages or even performance latency, especially during busy times, causes critical losses to productivity, overhead, and in valuable time. Infor's elastic and responsive cloud ensures that system availability and up-time will never be a concern.

Is your organization Operationally Excellent, and playing at the Big-League level?


Do you have the necessary insight to make sure your players are being engaged and optimally utilized?


The great Sparky Anderson, when hired to manage the "Big Red Machine" was quoted as guaranteeing a World Series victory within 5 years. After the Red's did so, he was asked why he was so sure that he could get it done, his reply was, "I saw what we had, I knew what we could do if we did it right, and I only had a 5-year contract". The business analogies that we can make to this statement abound.


Do you know you the mechanics of an efficient swing? Do you know the difference between where you could be and where you are today? Sparky and Crash Davis did. How long do you have to get it right too?

Brian Finnerty, Director, Workforce Management, Services and Telecommunications Industries
Product
Infor Workforce Management
Region
Let's Connect
Contact us and we'll have a Business Development Representative contact you within 24 business hours