Creating your asset criticality roadmap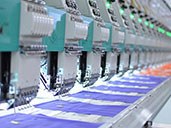 For any maintenance team, but especially those in asset-intensive industries, there is too much to do and too little time. You have to make choices and decisions about where your team will spend its time--and those choices can have a long-term impact on how well equipment will continue to perform. It's every asset manager's responsibility to know where it makes the most sense--financially, operationally, environmentally, and from a safety standpoint--to invest the most resources.
Not only is it a responsibility, but a handy roadmap. Understanding where maintenance activities can have the greatest impact is one of the keys to a successful asset management strategy. It allows technicians to focus the most attention on the most critical equipment, facilities, vehicles, and other assets.
Register for the webinar: ACR--Ranking Your Critical Assets
So how do you create this criticality roadmap? First, let's talk about what you
don't
do. You don't assign criticality based solely on which assets have been draining most of your time lately. If a piece of equipment is performing outside of expected parameters, it understandably pulls your focus. But the question to ask is: what is the risk associated with this? If this equipment fails, will it have a substantial impact on the organization?
EAM and CMMS systems have been using the term "criticality" for decades. Typically, it's a field on the asset master that denotes an asset's or component's capability to contribute to an organization's operating mission, customer satisfaction, or financial health when working properly. Conversely, criticality is high if the asset, when not performing correctly, would have a potentially negative impact on the environment, health and safety of employees or the public, community reputation, or profitability. Ranking mechanisms can be as simple as a checkbox, a numeric system (say, from one to nine), or "high," "medium," and "low."
The how and why of ACR
As assets and technology have become more complex, many organizations have found that a more sophisticated method is needed. And that's where asset criticality ranking (ACR) comes in. ACR is a process within the reliability-based maintenance (RBM) model that uses the factors of safety, quality, throughput, and cost to evaluate an asset's criticality.
GenesisSolutions and Infor are partnering to present "ACR: Ranking Your Critical Assets." The webinar will cover the proper development of an ACR model and discuss how to determine
the right amount of time and resources to invest in each asset, based on
reliability engineering concepts.
By using ACR, asset management stakeholders can systematically arrive at an agreement about which assets are critical to the business and why--thereby appropriately applying resources for their care. And from there, the information can be put to use in a variety of ways, from daily maintenance workflow management to capital project funding decisions.
Join the webinar
to learn how an ACR roadmap can take you further down the road to asset management excellence.
Product
CloudSuite Distribution Enterprise
CloudSuite Facilities Management
Infor EAM
Region
Let's Connect
Contact us and we'll have a Business Development Representative contact you within 24 business hours