Cross the Infor FHIR bridge to the future of healthcare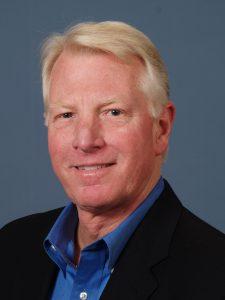 We understand the critical need to share patient information across multiple platforms efficiently, which led to our latest innovation. We are excited to
announce
the newest addition to our interoperability solutions, Infor FHIR Bridge, built on the power and flexibility of the Infor Cloverleaf Integration Suite. Infor FHIR Bridge delivers a cost-effective solution for healthcare organizations to realize better healthcare delivery, care coordination, and patient engagement through digital transformation made possible with FHIR®, the standards framework from HL7®.
Not only does Infor FHIR Bridge help bridge the gaps in systems' standards support, but it also can address the anomalies and variances between systems that inevitably occur, even when they are using the same standard. Infor FHIR Bridge allows you to share information beyond the boundaries of FHIR and connect new, innovative solutions using FHIR with the rest of your healthcare IT ecosystem that interoperates through traditional standards and experience benefits such as:


Better care delivery: Extend your EHR and clinical systems' FHIR and API capabilities beyond their current limited support.

Care coordination: Streamline care coordination by providing the right amount of needed information to providers and patients.

Digital transformation: Expedite your organization's digital transformation while utilizing your existing clinical systems connected to an innovative FHIR-based ecosystem.

Mike Plesh, the Director of Information Technology & Integration Services at the University of North Carolina Health Care System (UNCHC) utilizes Infor's FHIR Bridge to accelerate innovation
"to give our primary care providers more face time with their patients. We needed to deliver key clinical and patient questionnaire data to them in a single view within the EHR. Infor FHIR Bridge enables us to do this quickly, orchestrating across disparate data sources, and shielding our developers from the complexities of the source systems. With FHIR Bridge we are able to innovate faster and improve the experience of our providers and patients."
Read our
brochure
which helps explore how your organization can realize the opportunities the HL7 FHIR standard can provide - while lowering costs and improving care.
- Jerry Rankin, Industry Strategy Director, Healthcare Interoperability
Let's Connect
Contact us and we'll have a Business Development Representative contact you within 24 business hours