There I was, just driving down the road when a warning light on my dashboard started flashing. It indicated that one of my tires was low on air. I was surprised but not alarmed. This was however the first time that this type of warning had been triggered. It got me thinking. I have relied, albeit unconsciously for many years, on a complex matrix of sophisticated connections to the inner workings of my vehicles that are in-turn connected to easy-to-understand red and yellow lights on my car's dashboard. In fact, when I thought more about this, I realized that dashboards play a critical role in a multitude of different ways not just for cars. I propose that any complicated process in today's world, including Workforce Management in Manufacturing, requires a dashboard to operate properly.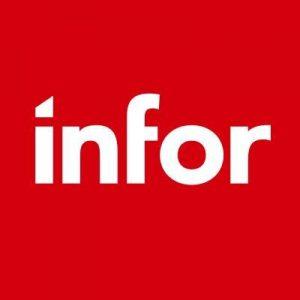 Indulge me for a minute. A vehicles instrument panel consists of gauges, warning lights and various data points that allow the driver to operate their vehicle efficiently. It lets you know how far you can travel on a tank of gas, your rate of progress toward a given destination, efficiencies, and a multitude of errors that range from mechanical to electrical to consumable fluid levels. You get the idea. My question to Manufacturers is this: do you and/or your employees have the same visibility to Shopfloor productivity that I have when firing-up the old Chevy? If not, it's time to confess. Let's consider the impact that visibility, in the form of production oriented dashboards, can have on throughput efficiency and labor productivity. Data in this format has limitless potential and formats but here are a few examples.



An hourly employee working on a production line. What if each employee could access in real time how many units they have, or their team has, produced in the past hour when measured against plan or how it compares to their peers on the same production line?



A front-line supervisor responsible for a business unit. What if a supervisor could proactively monitor mid-cycle labor costs against budget, or how effectively machine utilization and material allocations were being management across their entire division?



A general manager on his or her day off. What if a general manager could quickly check, over the weekend, the production volumes of the Saturday crew or the net progress against customer fulfillment on a shipment that needs to leave the dock on Monday morning?



A payroll administrator in between pay cycles. What if the payroll team could get a head-start on daily timesheet approvals, resolving leave exceptions, or reviewing premium rate appropriations on a special production run that happened during the graveyard shift?



An operations executive needing current demand for a board meeting. What if the ops team could share comparable measurement for plant productivity, direct labor costs and isolated data for operational rework, across the entire enterprise that is current and actionable?



A finance executive that is analyzing competitive pricing. What if your ability to remain competitive is constrained by the lack of visibility, or inability to manage, indirect labor costs and their impact on how product fees and customer bidding tiers are set?



The CEO comparing actual corporate performance to plan. What if senior executives could openly discuss period-to-date performance with accurate data, and isolate obstacles to meeting enterprise goals without formal meetings and confusing presentations?

What a powerfully informed organization this type and quality of data would create. Here's the best part, it can all be delivered in a flexible and intuitive manner through Workforce Management Dashboards. Dashboards of this variety provide in-context highlights to individual users based on their role, and that displays business metrics through gauges, dials, charts, and graphs. Green is good, red is bad. Easy enough, right? Even better, each organization can create the thresholds, parameters and specifications for each dashboard per their unique performance objectives. Having this level of insight and transparency at all levels of the organization not only influences behavior, it also can have a dramatic effect on corporate culture, identifying operating trends, and better predicting outcomes.


Dashboards are about making data consumable and easy-to-understand. And to think, there I was just driving down the road when a flat tire made me reconsider the impact that dashboards have on all of us.

Andrew Taylor, Director, Workforce Management, Manufacturing
Product
Infor Workforce Management
Region
Let's Connect
Contact us and we'll have a Business Development Representative contact you within 24 business hours