Defining Digital Transformation – Automation, Transformation, and People
Blog Series – Part I
Digital transformation is on the agendas of virtually all corporations today. It has risen to the top of strategic plans and has become the focus of businesses around the globe. So great an industry evolution, IDC indicates spending on technologies and services that enable the digital transformation of businesses will hit $1.97 trillion in 2022.
With such a wave of change, many organizations struggle to fully define what digital transformation means – both in general and to their specific business. Is it the Internet of Things? Artificial Intelligence? A migration to cloud based software? The answer is "it depends". This is both the consultative answer to defining digital transformation and the strategic one as well. The definition evolves throughout the lifecycle of an organization. Waiting for the perfect designation is a detriment, given the speed of change and technology. To succeed in a transformation effort, at minimum, requires including and taking advantage of the whole organizational ecosystem — clients, suppliers, leadership, and employees. In this fast-changing domain, how can companies transform today's challenges into tomorrow's opportunities?
As a general definition, digital transformation is utilizing technology and software to transform the way a business operates. There are two sides to this. On the one hand, there is automation. Here, you can digitize a process to make it more effective and impactful for the connected-business age. This is about promoting efficiency and effectiveness of existing processes through your digital backbone. The other side of digital transformation is what is most exciting in this era of evolution. Differentiation means rethinking approaches and creating new data-driven ways to deliver an elevated experience, service, or product. This goes back to the theme of functional integration and finding new ways to put the customer at the center.
All industries from manufacturing to healthcare and beyond must participate in digital transformation from both an external and internal perspective. Externally, the focus is on the customer experience. Now more than ever, customers expect a good experience with seamless and exceptional interactions at every touch point with a brand. Significant industry examples include banking, where many banks have made a substantial investment in both infrastructure and technology which have brought about changes through digital innovation. When was the last time you visited a physical bank? This industry is an excellent example of leveraging technology to create an enriched customer experience through innovation. Another example of a mass shift is in training – where the emphasis on classroom training has been disrupted using online learning methods and learning management systems. As customers expect enhanced interactions and experiences, so do employees. In a world in which talent acquisition and retention is a significant challenge, providing employees with enhanced experiences and interactions can make the difference between an increased recruiting budget or happy employees who stay with an organization.
There is a third side to any digital initiative, and one too often neglected. That third, and likely most important side of a digital initiative is the human element involved in these transformations. To achieve inclusion, adoption, and ultimately success, all digital transformation efforts must be surrounded and enhanced by organizational change management.
For more information on Digital Transformation, read this whitepaper.
Part Two of this series, "People Paired with Digital Technology", will explore the people side of digital and organizational transformation and why that pairing is key to the success of any digital transformation initiative.
About the author: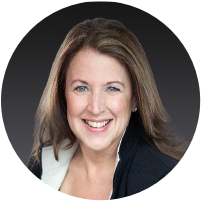 Carol Fitzgerald Tyler | Global Senior Practice Director, OCM (Organizational Change Management)

Passionate about organizational and digital transformation, Carol is accountable for Infor's global organizational change management practice. She has been responsible for various strategic programs, field enablement, early adopter clients, and is committed to customer care and success, digital and organizational transformation. With more than 30 years of experience in the Infor and Lawson world in the fields of strategy, sales, consulting, program and project management, and training, Carol is an industry-recognized expert in organizational transformation, change management, and communications strategy. In addition to her business background, she was recently named to the Board of Directors of the Minnesota Change Management Network. She is an author, a motivational speaker, a four-time marathoner, and a Board of Trustees member and mentor for the Astronaut Scholarship Foundation.
Filed Under
Education & Transformation Services
Industry
Let's Connect
Contact us and we'll have a Business Development Representative contact you within 24 business hours