Defining networks in manufacturing and why they matter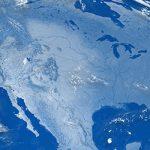 Connectivity is critical in manufacturing today, and not just within the organization, but extending beyond the four walls and embracing a wider web of connected partners, suppliers, contractors, and customer communities. Visibility to these far-reaching corners is essential as manufacturers rely on a chain of partners to help overcome modern challenges and please demanding customers. Strapped for resources, manufacturers are increasingly turning to co-innovators, component suppliers, and a global supply chain to help design and deliver innovative products to customers.
This network approach is more than just sharing data. It is sharing the risk of development, ideas for innovation, and responsibility for providing the customer with value, service and a pleasurable buying experience.
Networks can make manufacturers stronger
Networks take many shapes and forms, branching and integrating at multiple points, with the form evolving as technology is refined. While this trend will undoubtedly continue to expand, here are some examples of the benefits that can be achieved by connectivity, visibility and partnering relationships.
-The customer says....
Collecting input from the customer (whether a B2B or B2C model) on new product offerings is an important part of staying relevant. Customers expect to be able to collaborate, suggest ideas, choose features, and personalize products. As the complexity of the product and dollar-value increases, the customer tends to expect more input. Portals, e-commerce sites, configurations tools, and social media are some ways to build this collaborative customer experience. Some manufacturers even give customers access to behind the scenes of their product being crafted.
-Designed to please.
Today manufacturers often collaborate with component suppliers and end users to refine specifications on new products. Networks with visibility to CAD drawings and cost-to-build estimates as well as special orders from customers help engineers and designers align.
Technology solutions help manufacturers collaborate in real-time, documenting decision points for future reference, recording data within the ERP and associated with the product SKU or customer order. This type of collaborative network which shares and provides access to product specifications helps organizations speed testing, prototyping, and quoting, and customer approval.
-Predicting the future.
Predicting demand has always been a challenge for customers. With the increase in personalized products, this is even more challenging as the customer may be able to select from dozens of finishes or accessories. Having the right inventory of all the possible configurations is a challenge. Now manufacturers can work with channel partners, distributors, and retail outlets to apply predictive analytics and algorithms to project more accurate outcomes. This helps everyone in the value chain forecast raw materials needed with confidence.
-Talking machines...
Thanks to Internet of Things and sensor technology, manufacturers can even bring shop floor equipment, vehicle fleets, material handling systems and robotics into the "digital conversation." The ability for machines to send and receive signals means their processes can be automated, monitored, and controlled from remote locations. The applications are countless, from monitoring the location of service technicians by tracking the GPS of their service truck, monitoring equipment for early signs of failure, anticipating maintenance needs, and automating responses, such as shutting down if a safety precaution is violated or the environmental temperature reaches a dangerous threshold.
-Controlling supply chain costs.
Of course, optimizing the supply chain has always been important in manufacturing to ensure on-time, as-promised delivery to customers. Now, though, because of the global economy and consumer expectations for value as well as quality, supply chain management must also require monitoring for as-expected quality, order accuracy and on-time delivery. Details of shipping costs must also be monitored as unexpected freight costs or 3PL fees could easily push a product out of the profitability tier.
Digital technology makes it possible to track and manage shipments in real-time. Sensors installed in shipping containers use GPS tracking and signals sent to satellites to track location and estimate delivery time. Changes can be made "on the fly" continually allowing companies to adjust plans as needed.
Final thoughts

These are just some of the ways digital technologies will play an increasing role in helping manufacturers connect with suppliers, partner and customers. As digital disruption sweeps through the manufacturing industry, it will become more and more essential that companies make the most of technology available to them. Now is the chance to redefine processes and business models, using data as the foundation for sound decision-making, and networks for aligning partnerships. As manufacturers plan a digital strategy, they should focus on digital networks…pipeline to growth.
Let's Connect
Contact us and we'll have a Business Development Representative contact you within 24 business hours