Digital networks: Capturing conversations, decisions and collaborative ideas in a formal process
by Amar Kulkarni, Vice President of Manufacturing, Avaap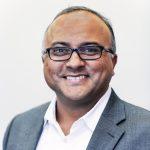 Digital technologies are bringing sweeping change to the manufacturing industry. According to a
PricewaterhouseCoopers survey
of manufacturing executives, 29 percent report that their companies have implemented networking technologies that connect machines, workers and products. With that number expecting to more than double by 2022, it's clear that real-time connectivity is the key to future innovation. Making it a truly winning strategy requires a collaboration concept that bridges knowledge gaps, supports efficient sharing of information and contributes to the success of the business.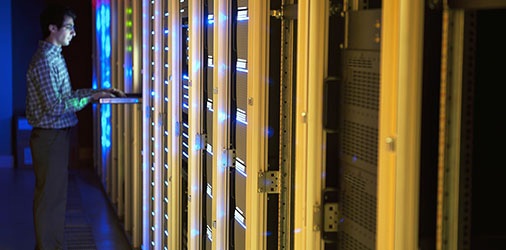 In every area of manufacturing there is mounting pressure to bring products to market faster while improving quality and productivity and eliminating waste. Making the right product right the first time requires visibility across the entire supply chain and the ability to track conversations against business processes so valuable information is not lost. Using collaboration tools, manufacturers can not only increase responsiveness, agility, and customer experience but ensure they're using the most cost-effective methods to design, source, make, and deliver products.
Time is money
Consider this scenario happening in food process manufacturing: The product development team is working on a new organic, gluten-free snack bar, spit-balling ideas through email, Skype, and phone calls. When a team member wants to revisit a local source for gluten-free oats, they must sift through old notes and email chains to locate the information - if it even has a digital footprint somewhere.
More than time wasted searching for information, there is a broad scope of strategic and operational activities that go into every product. Having a formal process for capturing and sharing information enhances the effectiveness of many functional entities. For example, beyond design, there's also the supply side and production as well as sales, distribution and transportation – coordination which needs to happen against the backdrop of staying market competitive while improving quality, lowering costs, and meeting regulatory compliance.
Power Your Progress
Today's manufacturers need a formal way to integrate and aggregate information from across the business and synchronize activities against geographically dispersed groups. For example, linking information from the advanced scheduling and planning system to the warehouse management system can ensure staff and stock are optimized. Leveraging shared information can streamline business and supply chain processes and ensure team members have access to comprehensive, accurate information for decision-making.
With new collaboration tools, organizations can access information from ERP, SCM, PLM, EAM and other systems from a single location and achieve the agility they need. Real-time insights along the supply chain can lead to faster, better decision-making, such as eliminating inefficiencies, improving logistics and developing measurement systems for continuous improvement. Streamlining communication and collaboration can also help speed issue resolution and support manufacturing excellence.
The ability for manufacturers to innovate, execute and operate profitably is directly tied to the ability to collaborate across business functions and plants. Manufacturing enterprise solutions that allow for collaboration and flow of information across various work groups can improve how organizations work with suppliers, partners, and customers.
Digital transformation has an impact on how information is shared and communicated across an organization's boundaries, leading to process improvements, new revenue streams and greater customer responsiveness. In the grand scheme of things, it can be the difference between an organization that reaches its goals and one that does not.
Amar Kulkarni is vice president of Manufacturing at Avaap. He works with leading manufacturers and distributors to implement Infor M3, PLM, SCE and other Infor software solutions to make their technology and business strategies succeed.
Let's Connect
Contact us and we'll have a Business Development Representative contact you within 24 business hours