Digital tools to enhance the capabilities of technicians
The second in a three-part series examining how technology can support the dealer workforce.

Baby boomers are retiring at a rate of 10,000 men and women per day and dealerships are not immune to the trend. As senior technicians are lost to retirement, dealerships find themselves with fewer, and less experienced technicians to complete the work. Digital tools offer an opportunity for dealerships to enhance the capabilities of their technicians and improve productivity in the shop and field.
Technology to reduce paperwork and administrative tasks
The less time technicians spend on completing paperwork and handling administrative tasks, the more time can be spent fixing machines. Mobile apps speed the flow of information from field to back office and save technicians time. In a survey of field technicians across multiple industries conducted by The Service Council, paperwork and administrative tasks topped a list of dislikes. When technicians have immediate access to the repair history for the machine, parts catalogs, and service manuals, it means less time searching for information and more time fixing the customer's machine. Similarly, when dealers can remotely access a machine's diagnostic systems, they can identify problems and parts needed so only one trip to repair the machine is needed.
Provide real-time advice to technicians in the field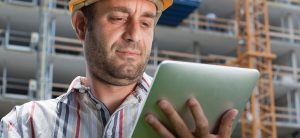 As technicians age, the physical demands of the job may prove to be too much. To continue to access their talent, connect experienced techs with younger technicians virtually via the Internet and wearable technology. High-tech glasses worn by technicians in the field can capture video and images to be streamed live over the Internet to monitor and advise young technicians in the field.
Make the best use of time and talent
Scheduling software can help dispatchers more effectively assign technicians based on their location, availability and skill set. Reduce time spent driving to the jobsite and improve customer satisfaction by utilizing GPS and assigning the right person on the job to handle the repair.
Create training tools using your own talent
Technology makes it easier than ever to share best practices with your team. Before experienced talent retires from your workforce, use smart glasses to record their on-site troubleshooting so that less experienced technicians can review it later. This method solves customer problems while simultaneously builds a library of video resources for less experienced technicians.
Don't let parts availability slow techs down
Nothing stops technicians in their tracks faster than not having the right part. If this is a problem for your dealership, an inventory software program can help avoid out of stock parts while keeping costs under control. Artificial intelligence can also be used to process parts usage data and predict the necessary parts for a particular repair.
Shift from preventive to predictive maintenance
With many machines now equipped with telematics, data can be analyzed in order to predict when maintenance should be performed. This approach may use less labor than routine or time-based preventive maintenance, because tasks are performed only when warranted. Both preventive and predictive maintenance help dealers optimize their staff because these tasks can be scheduled in advance.

Whatever technology you employ to meet the technician shortage, you can expect some challenges along the way. A Deloitte whitepaper Transitioning to the Future of Work and the Workplace: Embracing Digital Culture, Tools, and Approaches, sums it up well. "…work in future will be more networked, more devolved, more mobile, more team-based, more project-based, more collaborative, more real-time, and more fluid. The challenge will be to make sure it is not more complicated, confusing, or overwhelming."


Sources:

http://enewsletters.constructionexec.com/techtrends/2017/02/how-the-internet-is-changing-construction-equipment-maintenance/

https://www.controleng.com/single-article/manufacturers-can-overcome-technician-shortage-by-empowering-workers/e68ed5e559c208e59bdaed29087c749e.html

http://servicecouncil.com/field-technician-notes-thoughts-technology/

http://servicecouncil.com/field-technicians-notes-likes-dislikes/
Industry
Equipment
Equipment Dealers Rental & Service
Service Management
Product
CloudSuite Equipment
CloudSuite Field Service
M3
Region
Let's Connect
Contact us and we'll have a Business Development Representative contact you within 24 business hours