Digital Workforce: Tools to make sales and marketing more productive, customer-centric and proactive
The last in a three-part series examining how technology can support the dealer workforce.

In our previous post we examined how technology could support technicians. Today we'll look at how technology can help sales and marketing be more productive, customer-centric and proactive.

In 2015 Forrester forecast that 1 million U.S. B2B salespeople would lose their jobs to self-service ecommerce by the year 2020. In 2017 they see the trend accelerating as buyers increasingly favor online options for researching and buying products and demand digital paths to purchase. The heavy equipment industry has seen continued growth in online equipment and parts sales as evidence by the growth in online auctions and online selling platforms such as ebay and IronDirect. Caterpillar, Komatsu and John Deere dealers now offer online parts purchasing. But is it enough?

Forrester believes too many B2B companies insist that buyers interact with a sales rep to make a purchase, instead of providing a self-service option. It's time to consider whether sales talent would be better focused on consultative selling rather than managing transactions. Map the buyer's journey for each offering and determine how to best involve your sales team. Develop a sales model that gives customers control over how they interact with you, whether through digital or traditional channels.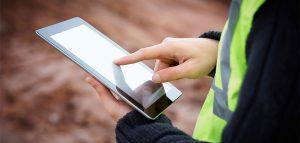 CRM (customer relationship management) systems can improve productivity by giving sales reps instant access to data they need to better understand their customer's needs and provide information that is truly of value. When customer information can be found in one place and accessed from anywhere it can be a powerful tool. For example, armed with information on a customer's machine rental usage, a sales rep can analyze the data and determine if there might be a more economic alternative for the job. Knowing when customers are visiting a website can help sales and marketing provide timely offers and promotions. Having the serial number for a customer's machine can help ensure the right part is ordered and allow for quicker purchases. Captured customer data can also provide insights that can be leveraged to better align a dealerships' products and services with customer needs. Knowing what customers are doing, and even what they are not doing can keep sales people in step with changing needs. Technology can help sales reps routinely identify customers who haven't purchased, visited the website or opened an email in a few months.

Marketing automation focuses on generating, nurturing and qualifying leads to improve sales staff productivity. Leads are scored and alerts sent to sales so they can more effectively prioritize their follow-up. The latest software uses artificial intelligence technologies like machine learning and natural language processing to identify trends and recommend the best next steps in the sales process.

It's not just sales departments that need access to customer information. In a customer-centric dealership all employees need to have a clear understanding of their role in driving customer satisfaction. By providing a view of the customer from all touch points, technology can improve customer communication and prevent information from being stored in silos.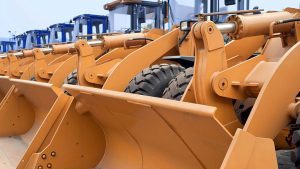 According to McKinsey & Company, B2B customer-experience index ratings significantly lag behind those of retail customers. Authors Nicolas Maechler, Sanjeev Sahni, and Martine van Oostrum believe that expectations for real-time responsiveness and easy-to-use apps in the consumer market are migrating to B2B customers. Mobile apps by companies such as Sunbelt, CAT Rental and United Rentals are streamlining the equipment rental process, making it easier for equipment managers and contractors to manage their rental fleets on the go.

With machine telematics providing real-time data on performance, dealers can take a more proactive role in managing machine health. By monitoring machine data and setting up alerts, dealers can be proactive in scheduling maintenance and repairs before customer even recognize an issue, thus avoid costly downtime. Similarly, dealers can harness data to help customers save fuel or identify operator issues.

In today's market expect demanding, self-educated customers to increasingly differentiate based on service and support, not the latest improvements of the manufacturer's brand. Reaching the next level of customer service will require dealers to evolve and adapt. Empowering the sales and marketing workforce with technology to be more productive, customer-centric and proactive will be necessary to deliver differentiating value.


Sources:

https://www.mckinsey.com/business-functions/marketing-and-sales/our-insights/improving-the-business-to-business-customer-experience

https://hbr.org/2015/04/b2b-salespeople-can-survive-if-they-reimagine-their-roles

https://blog.hubspot.com/sales/sales-experts-predict-improve-sales-productivity


Filed Under
Industry
Equipment
Equipment Dealers Rental & Service
Product
CloudSuite Equipment
Infor CRM
Region
EMEA
North America
APAC
LATAM
Let's Connect
Contact us and we'll have a Business Development Representative contact you within 24 business hours