Discover how UAP can ramp-up your end-user training and build application proficiencies fast!
Learn how to create on-demand training content that gets your users up-to-speed efficiently with Infor UAP. Catch the Expert Insight session at Inforum 2019.
SES850E - Expert Insights: Best practices for creating quick and easy training materials
Date: Wednesday, Sep 25
Time: 2:00 PM - 02:45 PM
Join us for a discussion on how Infor User Adoption Platform (UAP) enables authors to quickly create and manage training and performance support materials for on the job software applications, with the aid of an easy to learn recording tool. With UAP, authors can rapidly create and publish content including procedural documents, simulations, eLearning courses, and more!
About Jacob Simon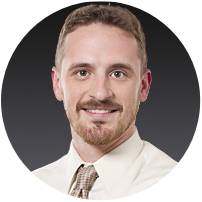 Education Solution Architect
Jake has been with Infor for 7 years now. Most of his time with Infor has been spent with Infor Education in sales and most recently as an Education Solution Architect in the Manufacturing and Distribution industries. His primary responsibility is to help customers build custom training plans and recommendations for upcoming projects or implementations.
---------------------------------------------------------------------------------------------------------------------
To learn more about Infor Education at Inforum 2019, visit the Inforum Homepage
Register now for Inforum 2019
Filed Under
Education & Transformation Services
Events
Inforum
Industry
Let's Connect
Contact us and we'll have a Business Development Representative contact you within 24 business hours