Distribution business trends for 2018, Part 2: Keeping up with Amazon
You know that business analysts must be looking at business trends for a new year when they start referring to competitors like Amazon and Grainger as the elephants in the room (literally and figuratively) for the distribution marketplace.

But increasingly, smart distributors are looking at techniques pioneered by Amazon—and, sometimes, at Amazon itself—as their next business and technology opportunity, rather than an existential threat. In our second of three blogs on distribution business trends for 2018, we're looking at how Amazon continues to transform the business from end to end, and how the rest of the industry is keeping pace.
Amazon sets the bar
There's no use trying to deny it—Amazon has set a high bar for customer service, offering an engaging online experience and obliterating the boundaries of time and distance that once gave local and regional distributors a home field advantage. For the rest of the industry, the two options are to step up or step out—same as they've ever been.

Happily, it's no longer a chore for distributors to acquire the right automation package to cut order cycles and boost the accuracy of order fulfillment. Some distributors are also turning directly to Amazon as a sales channel for excess inventory that doesn't involve complex sales or in-depth customer follow-up.

But distributors also need the right strategy and software platform to make the leap to business-to-business (B2B) e-commerce. Your customers are likely to expect easy access to easily-navigable product catalogs, as they continue to bring their online consumer experiences into the business environment.
The automated warehouse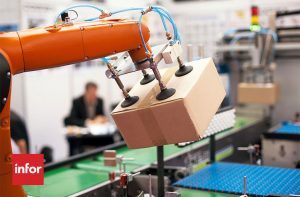 The changes are happening behind the curtain, as well, with robotics, automation, and voice technology beginning to break out as cornerstones of the modern smart warehouse. At least one research firm expects warehouse robotics investment to hit $22.1 billion in 2021, a massive surge from just $1.9 billion in 2016, Supply & Demand Chain Executive reports.

Already, autonomous mobile robots (AMRs) are shifting the ratio of employees to devices, shifting and optimizing the flow of goods from warehouse shelf to outbound vehicle, reducing the miles each employee walks on the warehouse floor, and reducing the rate of pick errors.

Some distributors are also taking a serious look at voice picking as a warehouse productivity option that began to proliferate in 2017, enabling hands-free operation in place of the traditional scanner or clipboard.
Last-mile logistics
You know that last mile well: the final step in the wholesale chain, when an order ships from the distribution center to the customer. It's one of the toughest parts of the process to control. Yet it's also an essential link in a chain that has to run reliably and seamlessly to keep your customers satisfied.

Some analysts have begun talking about the "Uberization" of the last mile, with distributors turning to independent contractors for affordable, on-demand deliveries. (And here's another measure of how quickly the business landscape is transforming: Five years ago, would you have had any idea what "Uberization" meant?)

With Uberization comes a sharpening interest in connected and autonomous vehicles, and delivery drones may not be far behind. While Amazon opened the conversation about drones with its blockbuster reveal in 2013, more recent news coverage points in the direction of drones putting a solid foundation under the initial hype.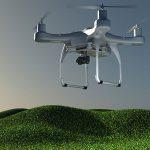 "Automated, unmanned drones are poised to revolutionize the package delivery industry, with a number of companies already testing drone-based delivery methods," Carbon Brief reported in mid-February, citing a study in the journal Nature Communications. With technology costs falling, batteries improving, and automation advancing, "drones are a natural fit for same-day delivery of orders, something that a number of different companies have been pursuing in recent years."

And here's an unexpected bonus: For packages that weigh a pound or less, Carbon Brief says drones produce lower greenhouse gas emissions than diesel or even electric delivery trucks.


Check out the first blog in our series on key distribution business trends for 2018.
Product
CloudSuite Distribution
CloudSuite Distribution Enterprise
Distribution SX.e
M3
Region
Let's Connect
Contact us and we'll have a Business Development Representative contact you within 24 business hours