Distribution business trends for 2018, Part 3: Changing cultures and taking charge
We've been looking at the trends, challenges, and opportunities that will shape the distribution marketplace in 2018. Your feedback on the first two blogs in the series has echoed back our sense that distribution technology can be the gateway to a year of modernization, transformation, and business performance.

But that success will depend on distributors' ability to take charge of risks and opportunities that would have been unimaginable as recently as a decade ago. In this post, we look at a shifting distribution work force, cybersecurity, and making nimble use of data to keep your company fresh and relevant.
The generations change over
The most interesting thing about the generational shift sweeping the distribution customer base and work force is how often it doesn't show up in the trend projections for this year. At a 30,000-foot level, analysts seem to have factored the presence of four or five generations in a single workplace into their day-to-day context.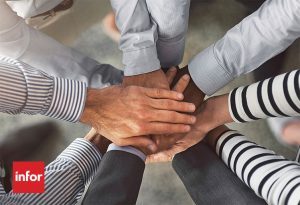 Except, wait. According to the latest Great Generational Shift update from Rainmaker Thinking Inc., the count is up to six generations, just barely—with the pre-baby boom generation holding at just under 1% of the work force, and (wait for it) the post-Millennial crowd picking up more than 1% of the total, en route to 4% by 2020.

Millennials now account for 48% of the work force, with so-called "second-wave" Millennials, born between 1990 and 2000, expected to boost their share from 17% last year to 21% in 2018 and 24% in 2020. And Rainmaker still sees generational change as an unprecedented shift of epic importance: It's about "much more than a clash of styles and preferences; much more than the creative energy of youth challenging the cautious wisdom of experience; more than simply the new butting up against the old."

The change affects every aspect of life and work, Rainmaker contends, driven by six macro forces: globalization, technology, institutional insecurity, a wider information environment, human diversity, and the rise of online identity and constant dialogue.

"The current generation gap is not only an important diversity issue, but also coincides with a qualitative transformation in the norms of life and work and society at every level," the 2018 update states. "Everything is changing so much, and so fast, that the youngest, least experienced people bring to the table a unique wisdom that comes from being in sync with the immediate and intermediate future."
Protecting what matters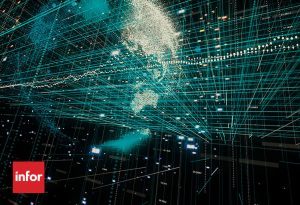 At the same moment, with artificial intelligence, machine learning, and Internet of Things technology quickly becoming the "new normal" in distribution enterprises, the risks are multiplying at the same pace as the benefits. Just as state-of-the-art technologies deliver cost, efficiency, and productivity gains, they raise the stakes on the constant need to deter cyber-attacks and theft.

For the last several years, the first rule of cybersecurity has been common sense: If you don't think you're vulnerable to an attack, your supreme confidence puts your business at risk. But now, consultants at Deloitte are pointing to a sound cybersecurity strategy as a competitive advantage for companies that know what to do…and get it done.

"Staying relevant in today's consumer-driven environment often requires businesses to roll out technology initiatives on tight timelines and budgets," the company states, in a comment that is intended for retailers but relevant across the supply chain. But "data protection is something many consumers have come to expect, and investments in security are anticipated to create a competitive advantage in today's world of growing cyberattacks."
Taking control of the game
In the end, every business is about minimizing costs and maximizing returns. And you can only do that if you take control of your own game.

In 2018, that means listening to your customers, paying attention to one-on-one communications that are becoming increasingly rare as automated fulfillment takes hold. It means gathering business intelligence more diligently and crunching numbers more often, to spot shifts and changes that could represent a sudden opportunity or an unexpected threat to your business.

And ultimately, you control the game by learning from your own success—recognizing that there's no other business in the universe that is exactly like yours, and that your own metrics and experience are your best guide to success.

One of the best ways to use that data is to adopt Lean Startup Methodology, a movement that began in Silicon Valley to create digital products that people will actually want to use. By starting with fewer data points, iterating quickly, and keeping the door wide open to feedback from your customers and front-line staff, you get a quicker, truer sense of what's going on in your market and what you might want to do about it.


Check out the first two blogs in our series on key distribution business trends for 2018.

Part 1: It's (still) about the customer
Part 2: Keeping up with Amazon


Product
CloudSuite Distribution
CloudSuite Distribution Enterprise
Distribution SX.e
M3
Region
Let's Connect
Contact us and we'll have a Business Development Representative contact you within 24 business hours