Diversity and its impact on healthcare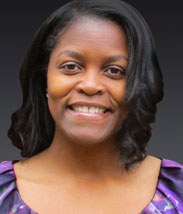 Across the globe, healthcare professionals are providing care in an ever-changing multicultural society. This means that often we provide care to patients who are culturally and ethnically different from ourselves. To provide patient-centered care, we should purposely be driven in our efforts to diversify the nursing profession. The challenge lies in the ability to recruit and retain a culturally diverse workforce that is reflective of the nation's demographics because a diverse workforce has a direct impact on the ability to reduce health disparities.


There are benefits to increasing diversity within healthcare organizations because the clearly defined benefits have a direct impact on patient outcomes. Increased diversity and cultural understanding of the entire patient population also increases patient satisfaction and HCAHPS scores, while increasing the adoption of innovation. The way to best provide excellent care to patients is to have a better understanding of the patient base. Understanding differences in culture and beliefs about medicine will help all healthcare professionals relate to their patients and prepare them for sometimes difficult conversations.


According to the Institute on Assets and Social Policy, increasing the diversity of the healthcare workforce improves patient satisfaction, healthcare utilization patterns, and access to care for minority patients. It is crucial that there is a strategic priority plan in place to improve patient satisfaction, which includes increasing diversity throughout healthcare organizations. Hospitals with greater cultural competency have better HCAHPS scores for doctor communications, hospital ratings, and hospital recommendations.


As I prepare to discuss my poster presentation accepted at the National Nursing Forum in Australia, I am curious to see the status of the core elements of the Primary Health Care Advisory Group (PHCAG) and the recommendation about Health Care Homes (HCH), which includes these key elements on patient-centered healthcare in Australia:

Patients voluntarily enroll with a practice or health care provider to offer a clinical 'home-base' for coordination, management and ongoing care support.

Patients, families and their care providers work together and patients are encouraged to maximize their knowledge, skills and confidence to manage their health, aided by technology and with the support of a health care team.

Patients select a designated preferred clinician who is aware of their problems, priorities and wishes, and is responsible for their care coordination.

A flexible service delivery with a team-based care approach supports integrated patient care across the continuum of the health system through shared information and care planning.

Evidence-based healthcare care pathways that are appropriate to patients needs guides care planning and clinical decisions with a commitment to high quality, safe care.

Patients and their health care teams collect and share data to measure patient health outcomes and improve performance.

The key elements with all of this are to ensure we are providing patient-focused care where consumers are informed, active partners in their own care, and where a comprehensive multi-disciplinary team-based approach is used across the entire delivery system. All that we do should revolve around evidence-based care and data-driven quality improvement that is based on real time access to data and that impacts patient care and outcomes.


Healthcare organizations need to make a concentrated effort to diversify the global healthcare workforce. Diversity not only impacts patient satisfaction and patient outcomes; it also has an impact on and enhances productivity of the workforce and the adoption of innovation. Workforce cultures that are inclusive and value diversity—and that enhance productivity and innovation with a variety of viewpoints and expertise on the subject—offer a variety of perspectives. It is crucial to recruit and retain a culturally diverse workforce that is reflective of a nation's demographics.


Danielle Miller, PHD(c), MSN, RNC-OB Chief Nursing Officer, Clinical Applications
Let's Connect
Contact us and we'll have a Business Development Representative contact you within 24 business hours