Diving into security at Infor TechEd Las Vegas
Technology is evolving every day, and this brings even more challenges for securing your business data. With all those changes happening, security and authentication are becoming essential when expectations are more and more oriented to build single sign-on solutions. And the same applies to the Infor M3 based solutions. It is key to master all the different steps in a security process, including the SAML SP in M3 Grid, creating the Connection between the Infor M3 business engine, Infor Federation Services (IFS), Infor OS, and MS ADFS, checking the connections with users, and enable ION APIs for Infor M3.
System Administration needs to be mastered, as well, when a customer decides to move into the multi-tenant cloud. It is important to understand how the tools from LifeCycleManager were moved? What Tools are moved to MT Cloud? Where you can find them? How to use them? If you are looking for the answers to these questions, then Infor TechEd Las Vegas is your place to be.
During 2,5 days of training at Infor TechEd Las Vegas, Infor Consultant Stephan Thiele will demonstrate and discuss these topics with you during the breakout sessions, and you will have all your questions answered by the Infor product experts delivering the sessions.
Stephan Thiele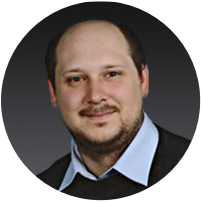 Infor Consultant
Stephan was previously an Infor customer where he served in a technical role and was responsible for integrating the very first M3 14.1.2 GRID installation in DACH region. After the Project ended, he joined Infor as a technical consultant working with M3. During his 4 years with Infor, he has worked with M3, IDM, Ming.le and ION version 11 and Infor OS on a technical basis handling installation, support, integration, maintenance, etc.
Let's Connect
Contact us and we'll have a Business Development Representative contact you within 24 business hours
By clicking "Submit" you agree that Infor will process your personal data provided in the above form for communicating with you as our potential or actual customer or a client as described in our Privacy Policy.