Do you want to control access at a deeper level for your Infor Landmark applications?
Learn top tips and tricks on how to secure your Landmark applications. Join the Expert Insights session at Inforum 2019.
What is Infor Landmark Security?
Infor Landmark Security is a technology application used to create role-based controls for Landmark applications. Landmark Security allows authorizations to users that meet the security requirements of our customers to their Landmark application.
Infor Landmark Security can be challenging. The solutions may require a conditional access rule beyond the basics.
If this interests you, join the Expert Insights session with Glen Rexing:

FM852E - Expert Insights: Think you know Landmark Security? This session will teach you something new
Date: Tuesday, Sep 24
Time: 3:30 PM - 04:15 PM
Discover the power of the conditionality feature of Landmark Security rules. Meeting complex requirements requires understanding how the application combines with the Configuration Console toolset. Attendees will see elaborate examples of securing Landmark Applications of CloudSuite Financials & Supply Management, Global HR, and Environment, including Process Automation targeted for advanced security administrators.
About Glen Rexing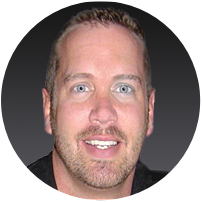 Lawson Learning Consultant
Glen Rexing is a certified instructor for Infor Education specializing in Lawson/Landmark product technology. Since 1998 Glen has supported clients in a variety of consulting positions. For many years as an implementation consultant and currently blending that experience for Infor's training organization. Glen still consults to stay current on product changes and the requirements of customers, but his passion is in educating. His goal is to help customers get the most out of their products through education on architecture and features.
---------------------------------------------------------------------------------------------------------------------
To learn more about Infor Education at Inforum 2019, visit the Inforum Homepage
Register now for Inforum 2019

Filed Under
Cloud
Education & Transformation Services
Events
Financials
HCM
Inforum
Supply Chain
Industry
Banking and Financial Services
Education
Financials
Healthcare
Logistics & 3PL
Professional Services
Public Sector
Product
CloudSuite Financials
CloudSuite Healthcare
Lawson Financials
Lawson Supply Chain Management
Region
Let's Connect
Contact us and we'll have a Business Development Representative contact you within 24 business hours