Don't be the Blockbuster of the construction industry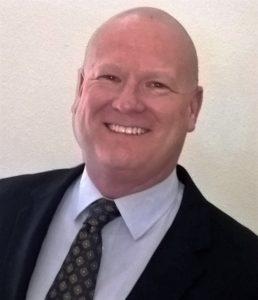 Phillip Bragg, Infor EAM

Digitization, or the use of information technology to support and improve business processes, just hasn't been a big deal in the construction industry—until now. Construction is one of the least digitized industries in the US, according to McKinsey, and has the greatest opportunity for growth.

This makes sense, in a way, since those industries that were early adopters of technology tended to be in fixed locations, like office buildings or manufacturing facilities. The construction industry, being dynamic and jobsite-oriented, poses many challenges to technology implementation. But recent advances in four areas have converged and are about to disrupt construction.

4 reasons digital disruption is coming to the construction industry
The company that executes an aggressive digital strategy now will have a significant first mover advantage over its competition. The four areas that are game changers for the construction industry are:

Mobile: Mobile technology is now fully mature. Leading technology companies are making native mobile applications that put power in the hands of users no matter where they are. Online/offline capability allows construction employees to work anywhere, even in places without service, whether that is miles from the nearest cell tower, far offshore or deep underground. More importantly, employees are now accustomed to using mobile devices and can get up and running quickly. Whether you have an experienced workforce or new trainees, all employees are ready and willing to work on today's intuitive mobile applications.

Collaboration: The best new technology enables people to work in a way that maximizes the individual's and organization's potential. We live in a connected world, a place where people are accustomed to communicating and collaborating. Your business technology should break down walls, eliminate silos and speed decision making and operations. Let people collaborate and they will solve your organization's problems in ways you have never imagined. Great technology unleashes the power of your people.

Cloud Computing: Cloud computing is a fully mature technology and is here to stay. For the construction industry this is great news. Cloud computing allows business leaders to focus on core business functions and subcontract IT. Subcontracting makes sense on projects, and even more sense in the IT realm. The cloud lowers start-up costs and can quickly scale as your business grows and changes. Furthermore, cloud costs are normally considered operational costs and not capital expenses so they help your bottom line. If you're not in the cloud, you are spending too much on IT.

Internet of Things (IOT): Machines have been talking in one way or another for a long time. What has changed is the technology to bring it all together. With today's technology you can link your machines, your people and your business processes into one cohesive entity. This will optimize the maintenance of equipment, maximize the productivity of the workforce and give confidence that a business is complying to defined business practices. IOT is not rocket science; it is all about ensuring your business is doing things the right way, all the time.

If you are in the construction industry, ask yourself:

"Is my company ready for the digital disruption that is coming?"

"What is our digital strategy for the next 1 to 5 years?"

"How can I get ahead of my competitors?"

You probably remember Blockbuster, the video chain that once had 8,000+ stores but ultimately filed for bankruptcy after not moving quickly enough to compete with new technologies like video on demand. Don't let your company become the Blockbuster of the construction industry. Move now and move fast.
Product
CloudSuite Distribution Enterprise
CloudSuite Facilities Management
Infor EAM
Region
Let's Connect
Contact us and we'll have a Business Development Representative contact you within 24 business hours