Double bubble, toil and trouble…the things that should make a manufacturer's knees wobble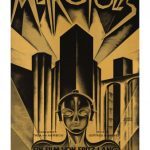 In honor of Halloween, we thought we would take a poll of some of our Infor manufacturing team members and see what makes them quiver and quake. As usual, their thoughts always seemed to come back to the welfare of customers and industry topics. Here are the top ten responses to the question, "What frightens you the most?"
10. Robots named Hal
9. A shortage of Jelly Belly jelly beans
8. A world without the Ferrari brand
7. What if the Brooklyn Nets have a really bad season?
6. Disconnected supply chains, siloed departments, delays and gaps in communication, outdated ERP solutions, and scary clowns
5. Overly modified ERP solutions that make upgrades cumbersome and keep CIOs awake as they attempt to make sense of legacy systems with patches and work-arounds and modifications that no one remembers why they were made but now you can't get rid of them without breaking the whole system. Shudder....
4. An alternative universe where cloud deployment hasn't been developed yet and manufacturers are forced to build huge data centers to store vast amounts of their sensor-related data and backups, eating away at their profitably because of nightmarish costs. Please, no.
3. One-size-fits-all generic software lacking industry-specific functionality. Terrifying.
2. Lack of skilled technicians interested in manufacturing jobs. This is a haunting problem that has frightening, pervasive implications. It's a huge threat to the industry. We need to take action.
1. Workforce zombies who have gone brain-dead from staring at Fugly Software. Run for your lives if you see one coming for you. They may try to suck all creative problem-solving and innovation out of your brain. The only effective counter-measure: Infor solutions, of course.
Happy Halloween
Let's Connect
Contact us and we'll have a Business Development Representative contact you within 24 business hours