EAM in Healthcare: The Rx for maximizing patient care and safety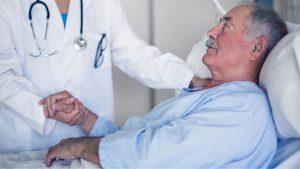 Critical healthcare equipment can represent 95% of an institution's clinical asset inventory, yet have a utilization rate below 50%. Asset managers must be able to quickly identify the problem, isolate its location, and develop a cost-effective solution that maximizes patient experience and safety.
That all-too-common problem, using a hospital infusion pump as the example, is the focus in a recent
video use case
for Infor's enterprise asset management solution, EAM.
EAM to the Rescue: Spotting a Problem with a Critical Asset
The video follows the director of clinical engineering's actions after a dashboard alert draws him to an unusually high failure rate for the institution's infusion pumps.
One of the reasons his organization installed the application was to enable Clinical Engineering to monitor and identify these types of failures. He can quickly make an evaluation of the equipment, and decide whether to repair or replace it. The operational goal is to avoid equipment shortages and maximize utilization rates, while swiftly replacing any malfunctioning devices to ensure patient safety.
On this day, the automated alert quickly focuses the director's attention on the infusion pump group. Fortunately, Infor EAM has equipped him with a collaborative dashboard to monitor activities across the organization, track the tasks he's been assigned, and participate in real-time conversations to advance projects.
Calm the Patient, Resolve the Problem
The director sees that several pumps have been moved in and out of the room in rapid succession, and surmises that the patient watching that activity is beginning to worry about safety.
The system makes it easy for him to set up a task force to evaluate and resolve the problem, while creating an internal audit trail to meet possible regulatory requirements. Then he initiates a campaign to investigate and evaluate all the hospital's infusion pumps.
At every step, from a timely alert through an effective response, Infor EAM makes it possible for the institution to deliver on its promise to maximize patient care and safety.
Will the director of clinical engineering get the efficient outcome he's looking for? Will the clinical engineering technologist be able to keep the infusion pumps going? Will the charge nurse be able to pull the malfunctioning pumps out of service and reassure her nervous patient? Will the purchasing buyer be able to recover any of the equipment costs from the supplier?
Tune in
today for the thrilling conclusion of Infor's EAM case study for healthcare.
Product
CloudSuite Distribution Enterprise
CloudSuite Facilities Management
Infor EAM
Region
Let's Connect
Contact us and we'll have a Business Development Representative contact you within 24 business hours