Early warning signs your ERP system won't withstand digitalization
As manufacturers begin to ramp up for the waves of change promised by digitalization trends, this is the perfect time for the IT team to perform a system audit. This proactive step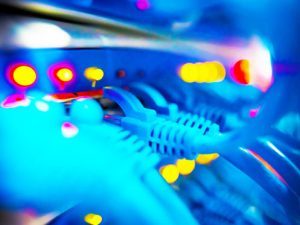 will help ensure you have the IT infrastructure needed to support new initiatives, innovative technology, and evolving business models. Think of it as an annual check-up for your business solutions.
In a system audit, look for telltale symptoms that may indicate your software is no longer keeping up with your operational needs. Early warning signs of an outgrown system can be difficult to identify, often mistaken for one-off errors or isolated gaps, rather than company-wide system insufficiencies. The IT manager should look for patterns and repeat issues. It should be easy to spot problems that seem to cascade and create further complications, spreading ripples of late orders, missing inventory, backed-up quotes, piles of paperwork, and a workforce that is frustrated and confused.
Here are some early warning signs that you have outgrown your system:


Turnover. Employee churn, frequent absences, and a general lack of enthusiasm from the workforce are often early signs that the team is stressed and not coping well with the demands of customers and market pressures.

Bottlenecks. There may be one point on the shop floor that tends to back up, or finance may lag behind in billing. Perhaps sales can't keep up with quotes, or change orders aren't adequately tracked and billed, leading to uncertainty if you are even covering your expenses on some of the complex MTO jobs you push through.

Increased errors. Mistakes can range from small errors in billing to missed communications about last-minute design changes. Tracking errors often manifest themselves in missing inventory or stock-outs of raw materials. Shipping errors also seem to escalate when systems are stressed. Delivery trucks may arrive at the customer site with partial orders or wrong items.

Quality control. Product quality usually suffers when machines, systems, and personnel are overwhelmed with volume, demand for speed, or complexity of orders. Small defects slide past inspectors. Mistakes are unnoticed until it is too late. Standards are loosened as personnel rush to complete jobs for demanding supervisors and irritated customers. Suddenly, you find you are shipping products you are no longer proud to contain the company name.

Disgruntled customers. They may not call you out on the first error or slippage in quality. However, customers talk, complain, and voice dissatisfaction on social media. Then, the most loyal may have a heart-to-heart talk and give you a second chance. The other unhappy customers? They are already long gone, entering orders on your competitor's online portal.

Frequent unexpected downtime. When manufacturers rush a high volume of work through their shop floor, the first corners to cut are often on preventive maintenance. Who has time to take a machine offline to perform the checklist of calibration, replacement of worn parts, and recommended preventive care. Equipment not running at peak performance compounds existing production issues.

Not meeting industry standards. Your customers, suppliers, and industry colleagues have certain expectations of you and how you do business. They expect you to use and offer modern capabilities, such as online portals for orders, quoting and configuration tools, visibility into job order status, real-time collaboration tools, and accurate capacity projections. Are you complying, making it easy to do business with you? Or are you hearing complaints about your systems and how cumbersome they are?

Excess waste. Scrapped materials can run up costs quickly plus deplete supplies of raw materials, providing a huge drain on profitability. Waste can be in the form of materials or time. Any time crews are waiting for machines or materials, wasted time adds up to wasted money.

Lack of value chain visibility. Are you frequently missing the materials you need, when and where you need them? Are these delays holding up customer orders? When you are working with multiple suppliers, sometimes continents away, you need visibility into the status of orders shipped and the ability to track location. When you lose visibility, you lose control. Without control, you increase risk of costly delays.

Resorting to spreadsheets. Do team members get so frustrated with your current system that they abandon it and turn to manual processes and spreadsheets? Do personnel have trouble getting reports, finding the data they need, and making decisions based on data in the system? Poor usability is likely the cause.

Uncertainty around margins. For manufacturers with a large volume of make-to-order (MTO) and engineer-to-order (ETO) jobs, it is easy to lose sight of the total cost of a project so you can bid and bill it accurately. Last-minute emergency change orders are often the cause. The team becomes so focused on meeting the customer request that they neglect to record new materials, parts, or manpower allocated to the job. Soon, you can find yourself uncertain whether a highly demanding customer is even profitable.

Data overload without data insights. Do you collect data from machines, partners, customers, and supply chain partners, then don't know what to do with it? Are you having troubling turning data from smart sensors into insights you can take action on or turn into automated responses? This is a common problem, and one that can be remedied by solutions with data science capabilities. As the use of smart sensors on products, vehicles, and machines ramps up, the proliferation of data will multiply exponentially. Not only do you need a place to store it, you need tools to analyze it. Current inadequacies will become dangerous risks.

Inability to connect with networks. Is your system rigid, using a proprietary platform that requires you to go back to the provider if you want to expand or connect with partners? Are you feeling stuck, unable to adapt and add applications? Or are you so weighed down with modifications that any upgrades mean you have to go back and review all of the modifications to make sure they still work with the upgrade features? Do these architecture issues slow you down?

The organization that suffers from one or more of these symptoms needs to consider investing in a new solution or upgrading the existing solution to remain competitive. Without a business solution that is operating at peak performance, tomorrow's escalating market pressures will further stress the outdated system. You run the risk of being left behind, obsolete, unable to compete in the changing landscape. These early warning signs need to be addressed now, while you still can.
Learn more about
ERP solutions for manufacturing
.
Let's Connect
Contact us and we'll have a Business Development Representative contact you within 24 business hours