Ease Your Employee Frustration with a Beautiful HR User Experience
Your users simply don't read anymore. Or, more correctly, they don't have
time
to read. End-user applications requiring training are things of the past. Modern applications no longer have the "luxury" of training courses or hours of instructional video. A common myth is that if you give your users help files and instructions, then that will help avoid confusion and frustration. But
users don't read
, because they simply do not have
time
to read. Today's applications must be obvious and self-explanatory
from the very first time a user accesses it
.
For HR, your employees are the end users. They need information, policies, procedures, links, and downstream system integrations. AND, they need it to be presented in a way that is easy to use, efficient to access, and beautiful to look at. They simply don't have the time or desire to hunt for information.
It's even more frustrating with the multiple business applications employees need to access. Your employees typically have multiple systems they need to access
in HR alone
. Keeping track is hard enough for HR, and even
harder
for employees! Pay stubs are in one system, time off requests in another. Open enrollment is through a vendor link. The holiday schedule sits on a completely different website. It can be very frustrating for your employees. Your workforce needs a single destination – easy to find, easy to use, and beautiful to look at.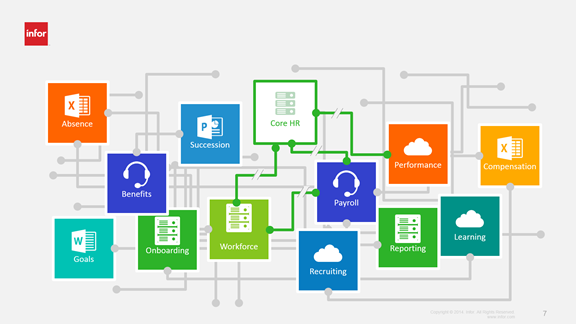 Steve Krug in his famous book, "
Don't Make Me Think! A Common Sense Approach to Web Usability"
says that any destination should be usable: "Something is usable if a person of average (or even below average) ability and experience can figure out how to use the thing to accomplish some desired goal without it being more trouble than it's worth." For HR's internal clients (your employees), it's our job to help employees use/access/transact without it being more trouble than it's worth. It is vital not only to ensure employees find answers, but that the experience is enjoyable. When employees enjoy the experience, they are generally repeat users again and again and again. Ultimately that saves your organization money because they are not picking up the phone to call HR.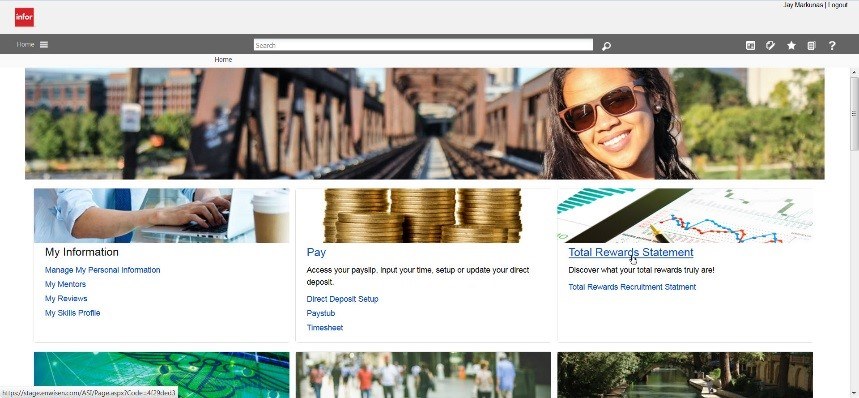 Good design incorporates good navigation with an easy to use layout, all in a beautiful user experience. Infor builds beautiful applications with last mile functionality.
Infor HR Service Delivery
is a
multi-tiered service delivery platform
consisting of a
beautiful,
branded, configurable portal, personalized knowledgebase, and case management in one complete solution. The beautiful
magazine-style
layout engages your users while delivering information, policies, procedures, and integrations to the downstream system (whether it's an Infor solution or not). This solution is built on Amazon Web Services in the cloud, and offers service and support like no other. For information on Infor's HR Service Delivery solution and how it can help your business reduce the cost of delivering HR information, please visit our
HR Delivery page
.
Jay Markunas, Product Management, Infor
Let's Connect
Contact us and we'll have a Business Development Representative contact you within 24 business hours