Education at Inforum: Discover. Connect. Get Inspired
Inforum is your all-access pass to a wealth of information and resources you'll need to maximize the value of your Infor investment. With 750+ sessions focused on specific products and key industry topics, you'll find endless opportunities to learn from industry experts, connect with peers, and share your own knowledge and experience
Expert Insights: Go deep, ask questions and learn from the product experts.
Learn how to get the most out of your Infor applications by joining an Infor Education "Expert Insights" session. Tap into the wealth of knowledge our product experts have gained from years of experience working with customers in the field. Bring your burning questions and discover creative solutions to problems and innovative ways to optimize the way you work.
See below the schedule for the Expert Insights:
Tuesday, September 24, 1:30 pm - 6:15 pm, Wed
Wednesday, September 25, 12:00 pm - 5:45 pm
Thursday, September 26, 8:30 am - 12:15 pm
For more details, please visit the Education session catalog.


Get to know the experts:
Mellissa Kruminas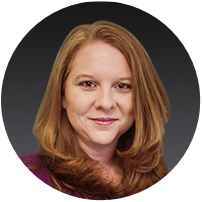 Senior Learning Consultant
Melissa is a Senior Learning Consultant with 12 years of CMMS and EAM experience in manufacturing and distribution environments. Prior to joining Infor, Melissa worked as the EAM Operations Manager for the global headquarters of Fruit of the Loom, Inc. responsible for the implementation, training, and development of Infor EAM for Fruit of the Loom, Spalding, Russell Athletic, and Vanity Fair brands facilities in North and Central America. Melissa specializes in process improvement and completed FOTL Six Sigma Black Belt certification. At Infor, Melissa serves as a Senior Learning Consultant concentrating on Infor EAM.
John Brown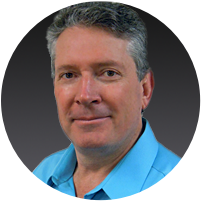 Education Product Manager
John is the Infor Education program manager for CloudSuite Industrial. He joined the Education Department in 1999, back in the Symix days.
Marilyn Sizemore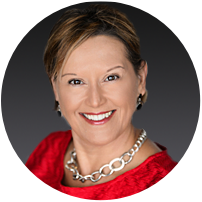 Lawson Learning Consultant, Principal
Marilyn Sizemore is an instructor with Infor Education specializing in Lawson product technology. She has over 20 years' experience working with LSF and Landmark applications. She began working with Lawson applications in 1998 as a customer with a focus on system administration, application development, business reporting, and IT management. Having held a variety of support and management roles, her background includes extensive real-world system troubleshooting as well as deep experience using Infor Lawson applications to improve and enhance business processes. Marilyn joined the Infor Education team in 2015 with a mission to help to exist and potential customers get the most out of their ERP investments through education on technology and product features.
Pamela Schultz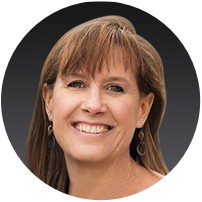 Principal Learning Consultant
Pamela is a Principal Learning Consultant and passionate on educating individuals, technical and project teams providing them the understanding of the Infor application functionality to maximize their business needs. Pamela brings 18 years of working with Infor Lawson/Landmark that allowed her a broad view to empower project teams to incorporate functionality making business jobs easier and more efficient. Her experiences include Infor Lawson Supply Management, Infor CloudSuite Supply Management, Infor Process Automation, and Infor Lawson/Landmark Security.
Glen Rexing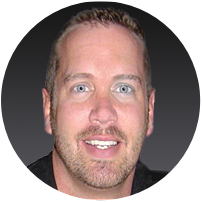 Lawson Learning Consultant
Glen Rexing is a certified instructor for Infor Education specializing in Lawson product technology. Since 1998 Glen has supported clients in a variety of consulting positions. The first 9 years as an implementation consultant and now blending that experience for Infor's training organization. Glen still consults to stay current on product changes and the requirements of customers but his passion is in educating. His goal is to help customers get the most out of their products through education on architecture and features.
Tonia Williamson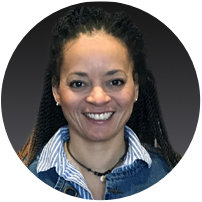 Senior Principal Learning Consultant
Tonia is a leading subject matter expert and product instructor with extensive knowledge in a number of Infor Lawson development tools. Some of her prior experience includes implementation in the client environment—including detail implementation schedules, conceptual business consulting, interface consulting, project team and user training, software development, modification consulting for Lawson products, and post-implementation audits.
Wendy Flynn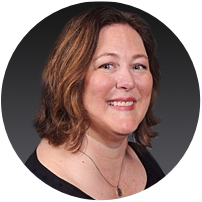 Learning Consultant, Principal
Wendy is a Learning Consultant with a passion for sharing her knowledge and expertise. She has over 10 years of experience implementing and advising on Human Capital Management Systems and 20 years of analytical and business consulting experience. Wendy's experiences have helped to develop a diverse professional skill set with a strong ability to understand and communicate concepts and principles from both a business and technical perspective while focusing on best practices. She joined Infor Education in 2016 to focus on delivering Infor's public HCM courses and client training. Additionally, she actively supports and presents programs such as the Infor Education Alliance Program, HCM Academies, and HCM TechEd.
Jacob Simon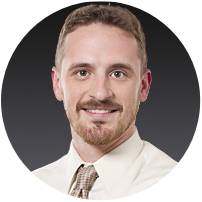 Education Solution Architect
Jake has been with Infor for 7 years now. Most of his time with Infor has been spent with Infor Education in sales and most recently as an Education Solution Architect in the Manufacturing and Distribution industries. His primary responsibility is to help customers build custom training plans and recommendations for upcoming projects or implementations.
Jessica Melger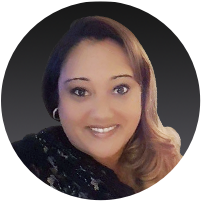 Learning Consultant
Jessica has over 8 years of experience in application development, integration and, system design. Additionally, she has extensive experience in system integration and middleware and more the 4 years of experience focusing on system integration within HR, CRM, and Healthcare. Jessica holds a bachelor's degree in Information Technology and a Master in information systems management and is also a war veteran that served on active duty in the U.S. Navy.

Filed Under
Education & Transformation Services
ERP
Events
Financials
HCM
Healthcare
Inforum
Manufacturing
Industry
Automotive
Aerospace & Defense
Banking and Financial Services
Chemicals
Construction
Education
Energy
Equipment
Equipment Dealers Rental & Service
Food & Beverage
Healthcare
Industrial Machinery & Equipment
Industrial Manufacturing
Logistics & 3PL
Professional Services
Public Sector
Product
CloudSuite Healthcare
SyteLine
Financials and Supply Management
Infor EAM
Infor HCM
Lawson Financials
Lawson Supply Chain Management
Infor SCM
Talent Management
User Adoption Platform
Region
Let's Connect
Contact us and we'll have a Business Development Representative contact you within 24 business hours