Education Tips and Tricks 'Linking to external websites in Infor EAM'
Infor EAM provides the ability to display websites on a tab, on a custom screen, or to open them in a new window. While EAM offers a solution to store documents in EAM and link them to a record, what if these documents are already stored on your company's intranet or an external website? Or what if you would like to create a link to another website?
To display your HTML content, create an HTML screen and specify the desired path. For the example below, users will be able to quickly click on a link to register for the upcoming Infor EAM Tech Ed.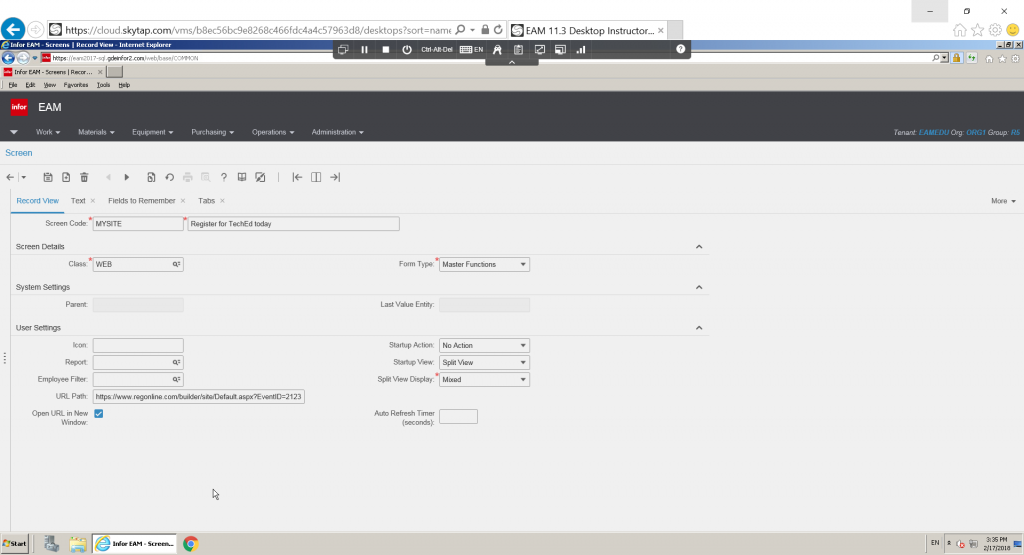 After adding the page to the user group's menu, users can quickly access the website.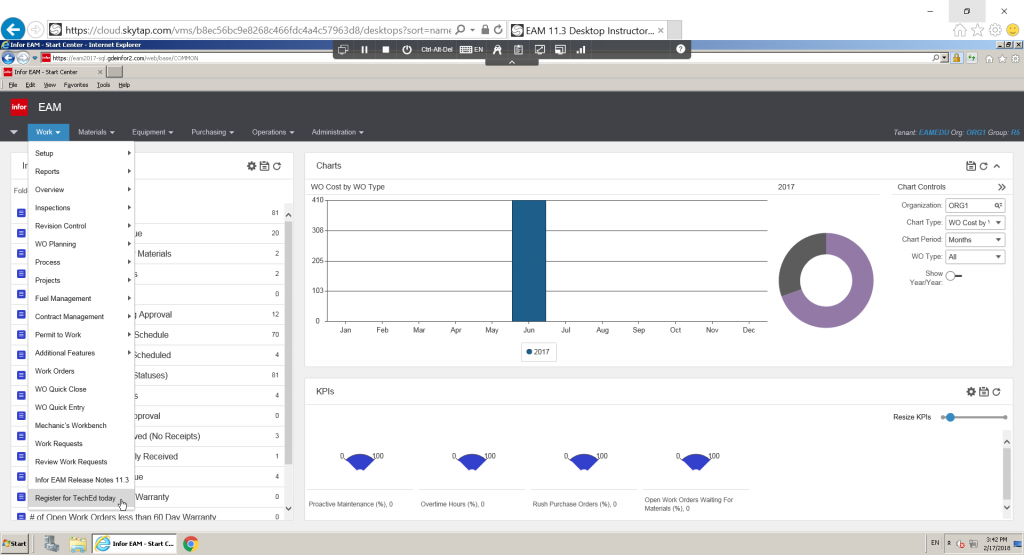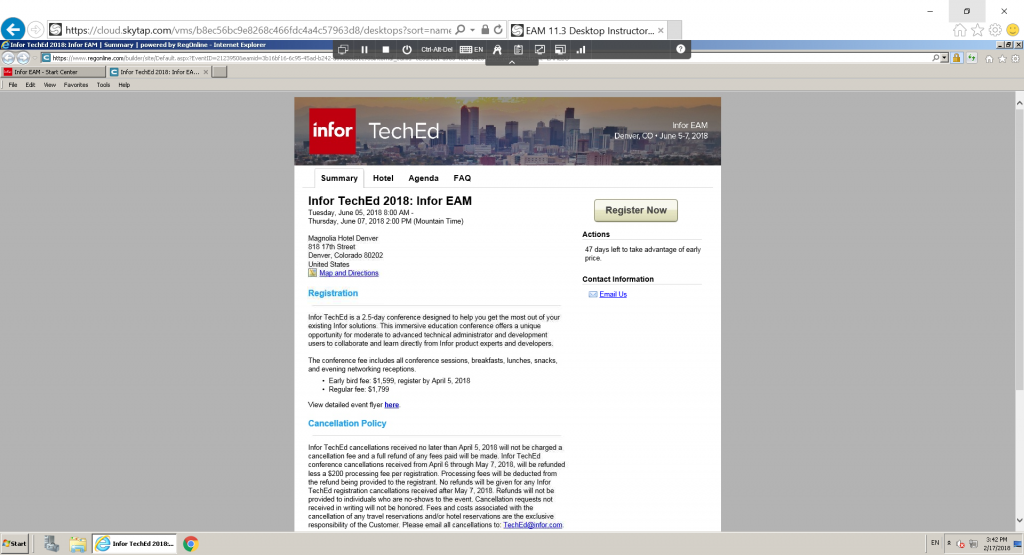 To learn more about customizing your Infor EAM, consider attending an upcoming Configuration and System Planning course or mark your calendar and attend the ultimate training experience for Infor EAM—TechEd for Infor EAM where product experts will be available at hands-on labs to explore Configuration and System Planning.
Registration is now open
.
Related training

Want to become an Infor EAM guru?
If so, you will want to mark your calendar and attend the ultimate training experience for Infor EAM '
Infor TechEd for EAM
.'
Infor TechEd for Infor EAM is scheduled for June 5-7, 2018 in Denver, CO.
Infor TechEd is a 2.5 day-technical education conference offering Infor customers and partners the opportunity to get the most out of their enterprise software suite. This immersive training event will include deep-dive breakout sessions, product roadmap keynotes, panel discussions, hands-on open lab, and dedicated networking time.
See what Infor customers had to say about attending Infor TechEd >
Stay tuned to the
Infor EAM Education blog
for additional updates or check out the full list of
upcoming Infor TechEd events
.
Filed Under
Education & Transformation Services
Let's Connect
Contact us and we'll have a Business Development Representative contact you within 24 business hours