Education Tips 'Make Infor OS mandatory homepages work for you'
Mandatory homepages provide an effective way to communicate important content to your users. Instead of sending a stream of email announcements, reminders, and calls to action, you can publish all the important information and instructions on a single homepage and push it out to a targeted audience for a defined period.
Let's look at one scenario where mandatory homepages can make your job easier. Say your company recently updated its HR policies. This change will affect everybody in the organization, and you need to provide adequate and accessible documentation to all of your employees. Here's how to surface the information and ensure everybody has access to it.
Steps:
1. Publish the homepage with the content your employees need.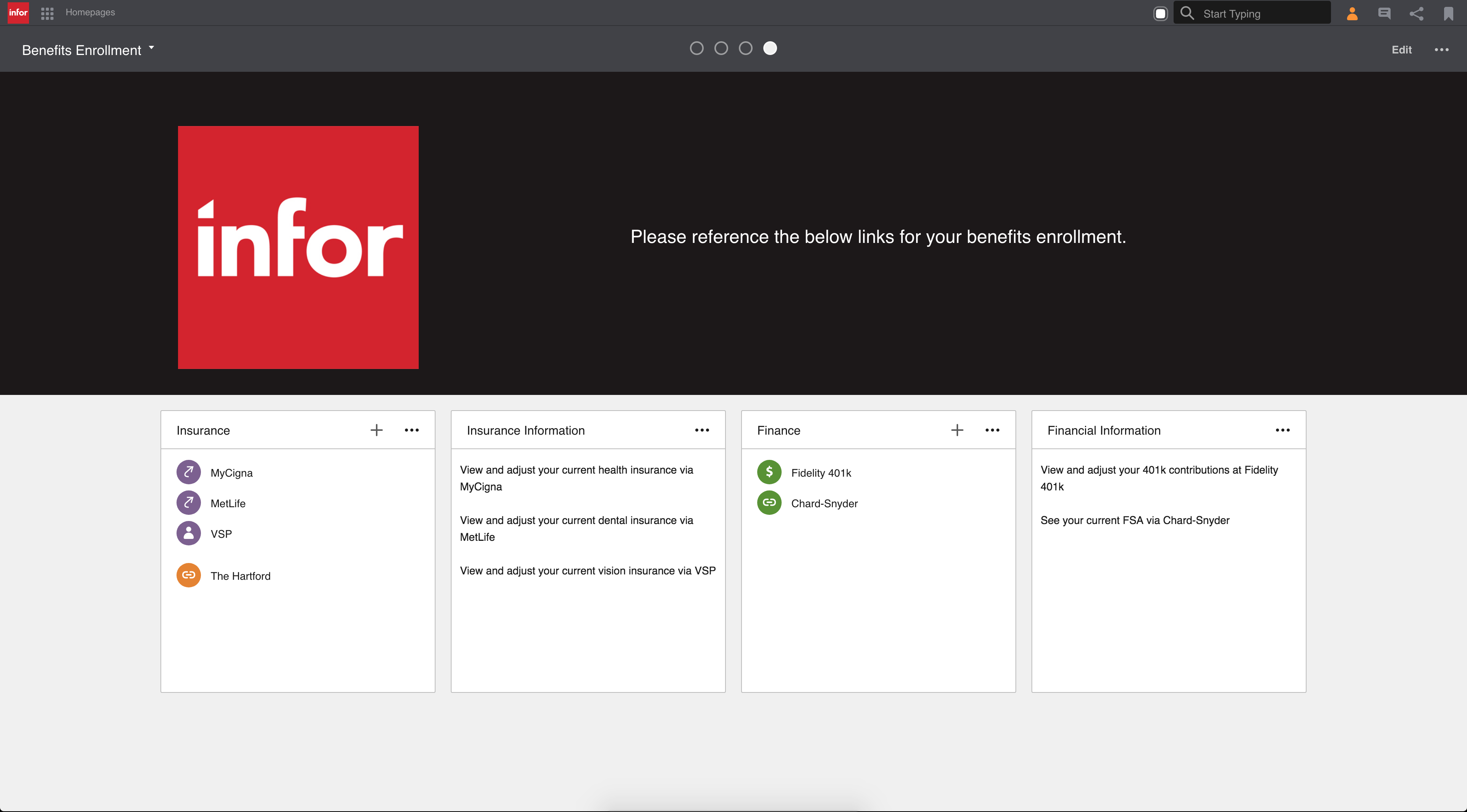 2. Navigate to the Homepages Administration screen.
3. Click
View settings
.
4. Find Mandatory Pages in the list on the Settings screen and click
<not-set>
.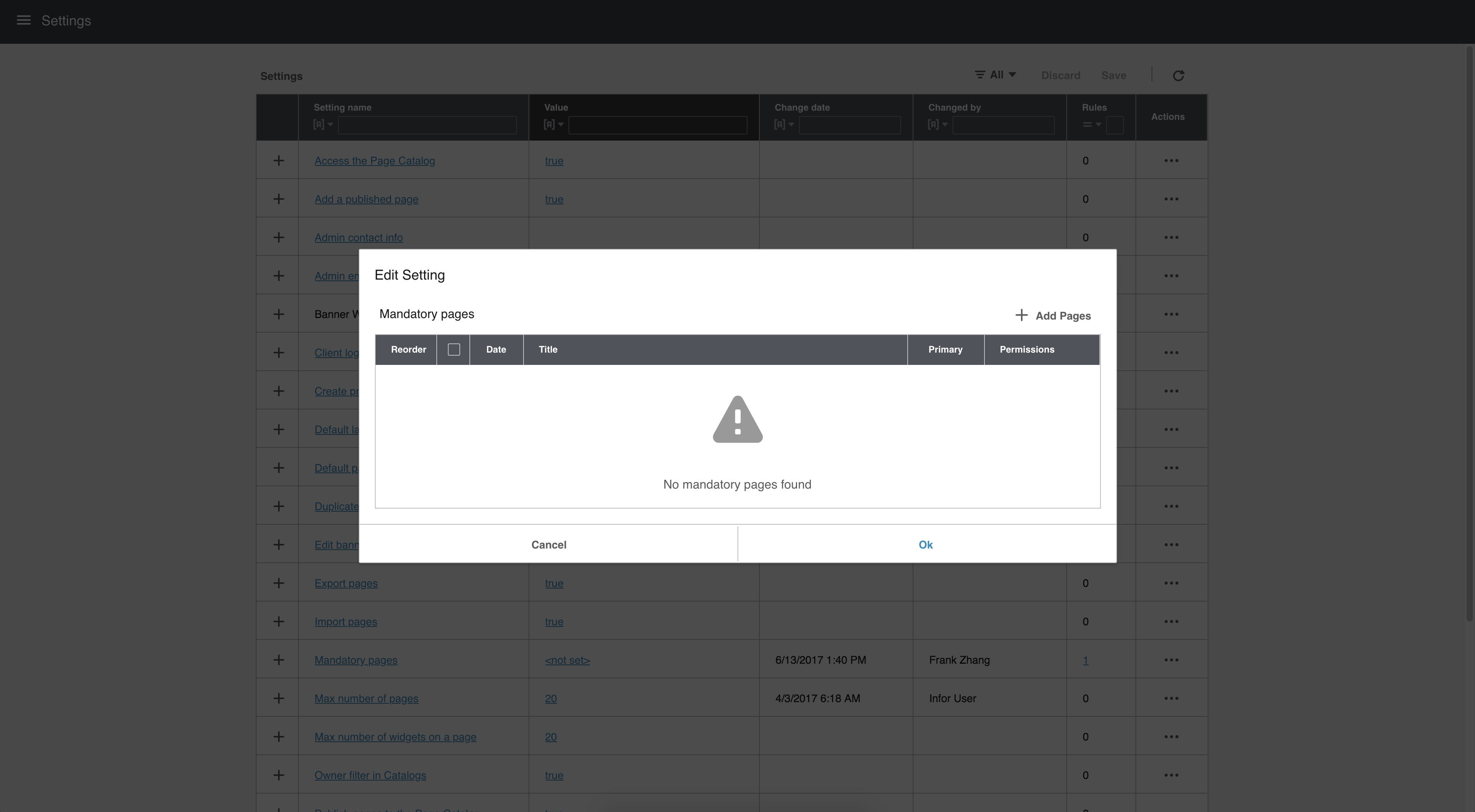 5. Click
Add Pages
.
6. Locate your page and add it.
7. Select your page and click
Set Date Range
.
8. Set your dates and times.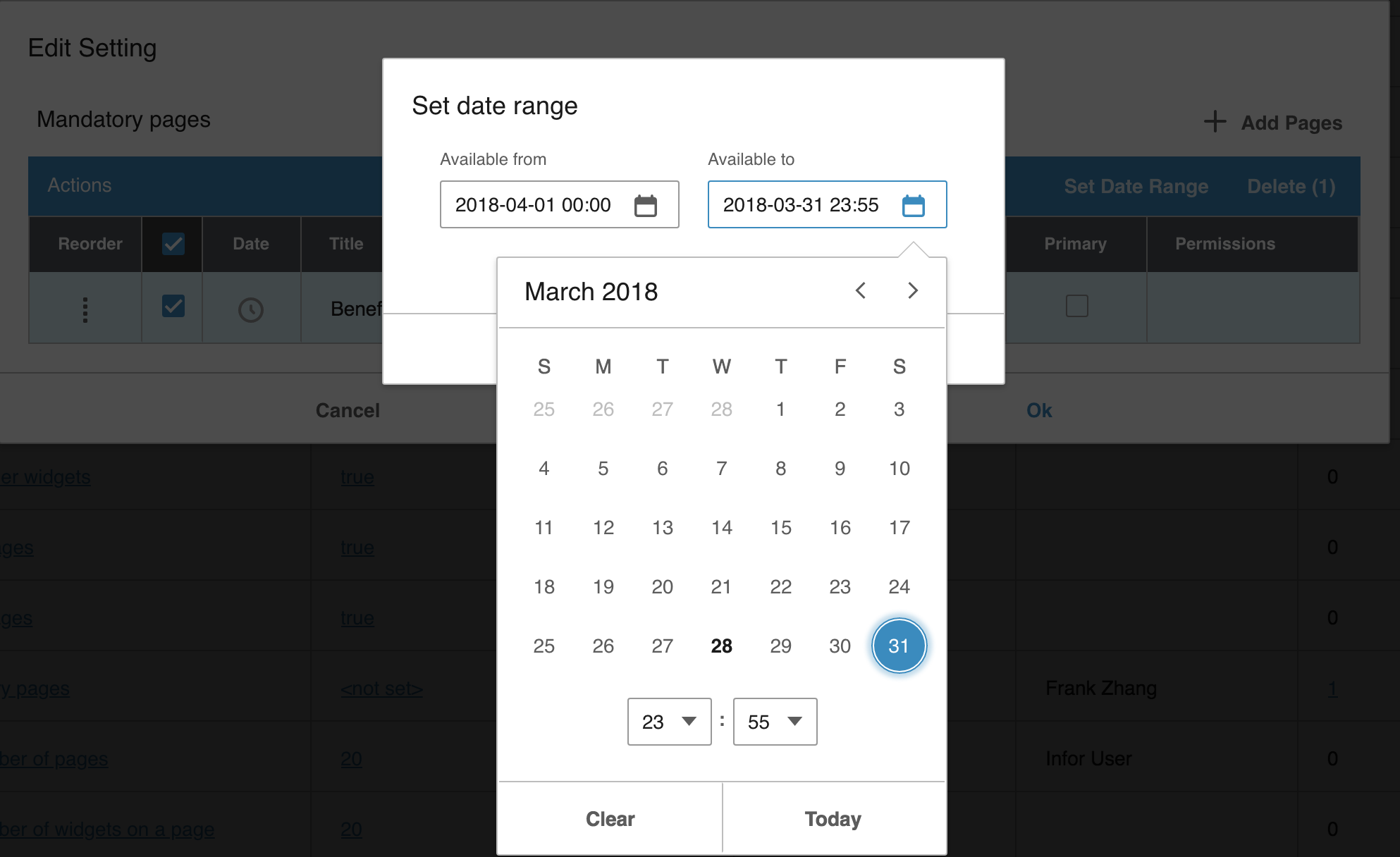 9. Save your settings throughout. This change will apply throughout the entire environment.
Want to harness the power of Infor OS? Check out the many
Infor OS learning resources available on Infor Campus
.
And keep an eye out for our new
Infor OS: Administering Homepages
course coming this Spring. We will announce its availability here on the
Infor Education Blog
.
Filed Under
Education & Transformation Services
Let's Connect
Contact us and we'll have a Business Development Representative contact you within 24 business hours