Eliminate fear and loathing in expense reporting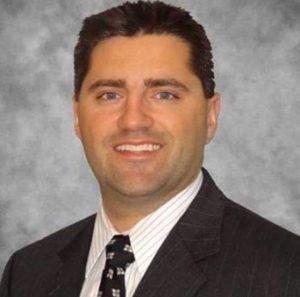 I talk to healthcare organizations every day, helping them develop strategic financial roadmaps to help them be sustainable—and successful—in the face of ever-evolving health plan models, laws, and compliance requirements.
During these big-picture conversations, a seemingly small pain point consistently emerges: the process of submitting, approving, and paying expense reports. We have found that 50 percent of our clients are manually performing expense reporting tasks, with those seeking reimbursement hand-keying information into Excel and sending paper receipts around the organization. The manual processes only continue as many organizations manually load the results to accounts payable or payroll, risking error, and taking a lot of time—sometimes over a month—while offering no control or oversight into trends or patterns.
While costly in terms of inefficiencies (which translate to time, dollars and, even worse, staff time spent away from the bedside), submitting expense reports also creates a visible point of staff dissatisfaction. Put simply, when valued employees, including our nurses, aren't reimbursed in a timely manner, they tell other nurses.
Technology can help meet this challenge, of course, but it has to be the
right
technology. The key is creating a consumer experience that staff expects in their everyday lives. They want an intuitive system readily accessible and easy to use on their smartphone or tablet. They don't want to have to spend time at a shared computer at the nursing station or in the supply manager's office. Most of all, they want speed-to-reimbursement for any travel or professional development, including mileage for traveling between facilities, conference attendance, and tuition.
With
Infor Expense Management
, you can give employees faster expense reimbursements through an automated, mobile-enabled system with features for taking photos of receipts with a smartphone and storing them in a digital wallet. Drop-down menus allow for automatic population of common expenses, such as mileage, lodging, and meals. Hard and soft rules can be configured to ensure corporate policies are being met. This solution also administers check requests, travel plans, timesheets, and budget tracking and controls.
Infor Expense Management aids those that manage submitted expense reports as well. Integrations with payroll and accounts payable provide staff with the peace of mind that errors aren't made in manual keying, which saves them headaches and time spent following up with questions. Team members can see a real-time snapshot of system-wide reimbursement costs and configure expense types and define rules for each—without intervention from IT—to ensure organizational policies are enforced.
Reducing inefficiencies, whether they have direct or indirect costs associated with them, remain top-of-mind for every healthcare organization. For a step-by-step demonstration of how Infor Expense Management works for healthcare organizations like yours, see the webinar
Personnel expense management in healthcare
. A very notable ROI is likely much closer than you realized.
Chuck Whinney, Financials Strategy Director, Infor Healthcare
Let's Connect
Contact us and we'll have a Business Development Representative contact you within 24 business hours