Engagement and culture are here to stay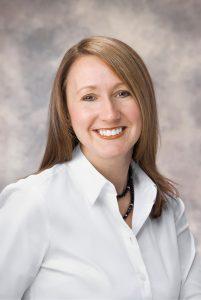 Infor HRx blog—a prescription for healthcare people-related challenges
We've been talking about culture and engagement for many years now. When I was a recruiting manager I would often be asked by candidates to talk about the company's culture, but today you can go to Glassdoor, Facebook, LinkedIn and other places to learn about a company's culture. We now live in a transparent world, and if you look at Google trends, organizational "culture" is more interesting than ever, as it sits in the No. 1 spot at the time I wrote this.
Culture as the personality
What is culture, really? I like to think of culture as the personality of an organization. The business dictionary's definition is
'The values and behaviors that contribute to the unique social and psychological environment of an organization.'
Josh Bersin of Bersin by Deloitte predicts that culture and employee engagement will be top priorities in 2017. As HR professionals and leaders, we need to prioritize culture and engagement, and figure out how to measure them and shape them in our workplaces.
Traditionally we used to focus on employee satisfaction and would want to know whether employees were happy with things such as benefits and pay. But this was more about the employee, and not the relationship between the employee and employer. Today in the world of engagement we want to know if employees are emotionally connected to their employers.
Highly productive employees
We care about engagement because we expect to get highly productive employees who will move our organizations forward. HR practitioners have been focusing on engagement for many years now, yet have barely moved the needle. According to
Gallup
, just 33 percent of the US workforce is engaged. To make matters even more challenging, for those companies that do have high engagement there is no identifiable pattern.
As you move into the second half of 2017 I recommend you consider the following regarding employee engagement and culture:


Make engagement and a positive culture part of your overall corporate goals. Most companies don't do this, and this is especially important in healthcare, where engaged employees can lead to more satisfied patients.

Define your culture. With feedback tools and surveys being such an integral part of the workforce, employees will reveal a lot about your culture.

Identify tools, such as Talent Science, to hire employees who are a cultural fit for your organization. I was visiting a large healthcare client recently who said, "Help me find people who will best fit my culture." Talent Science can help them do just that.

Use analytics to provide executives with engagement drivers. According to Mercer only 35% of HR departments can deliver this data to executives, yet organizations are sending more engagement surveys to their employees than ever before.

In summary, an engaged culture can only be achieved with the right strategy and tools. Which tools are you using to drive this in your organizations? We'd like to hear from you.
-Erica Doherty, Healthcare Human Capital Management Strategist
Let's Connect
Contact us and we'll have a Business Development Representative contact you within 24 business hours