Enterprise asset management: What's in store for 2018 and how will it impact productivity?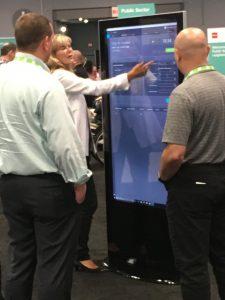 Some organizations lead when it comes to technology adoption; some lag. That will always be the case. But what is no longer in question is whether the technology should be adopted in the first place--especially when it comes to the productivity of your maintenance team.
Public and private sector entities are realizing that tightened-up maintenance efficiency can be a competitive differentiator. Automation and mobile access allow faster responses, more complete and accurate data capture, and better compliance with requirements. And optimized maintenance means that you are neither risking equipment breakdown nor spending too much on maintenance intervals that don't match the equipment's criticality.
How did we get here and where are we going?
Back in 2009, when the market slowed, the tendency to underinvest in asset management and maintenance became especially pronounced, particularly in asset-intensive industries like oil and gas, chemicals, mining, and construction. As a result, these industries are lagging others in the digitization of asset management, which correlates strongly to reduced productivity. The uptick in the economy provides an opportunity to catch up, though.
Asset management technology continues to evolve, but the end goal is always greater efficiency. So what technology trends could have the most significant impact on your maintenance operations in 2018? You probably figured that the Internet of Things (IoT) and artificial intelligence (AI) would make the list, but how much thought have you given to automated condition assessment, industry specialization, and scalability?
Read why these are Kevin Price's
top 5 predictions of trends you should be watching
.
Product
CloudSuite Distribution Enterprise
CloudSuite Facilities Management
Infor EAM
Region
Let's Connect
Contact us and we'll have a Business Development Representative contact you within 24 business hours