Equipment industry CFOs shift their focus toward the future
Two equipment industry CFOs share how their role has changed over the past five years

When markets change we sometimes need to take on new responsibilities and employ different strategies. Such has been the case in the heavy equipment industry for Gayle Humphries and David Leavitt.

"2013 was our recovery year from the recession. It was about building cash reserves back up. We proceeded slowly and cautiously," says Gayle Humphries, chief financial officer for Low Country Machinery, with locations in Statesboro and Pooler, GA. Today the situation is dramatically different for the dealership. Sales volumes have tripled since 2013 and Low Country also formed a completely new dealership. Low unemployment has made finding good people the dealership's biggest challenge.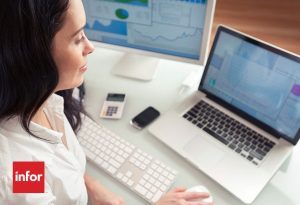 As a result, Humphries says she has to balance many roles and responsibilities. "A good CFO has to roll up their sleeves and do whatever it takes to get the job done," says Humphries. "You are asking administrative employees to work twice as hard and if you're not willing to do the same it's hard to ask them to do so. It's hard to balance." Humphries gets involved in many aspects of human resources, including workman's comp issues, recruitment, as well as the 401K plan, compliance, security, regulations, technology and strategy.

"Today we're in growth mode. It's about what makes sense with your investments. What will bring the best return and save on tax dollars," she adds.

David Leavitt, vice president and chief financial officer for The Victor L. Phillips Corp. has also seen his role change. "The CFO's role is always changing," he says. "Five years ago we were coming out of the great recession, and our focus was more internal. We were really trying to make sure our operations were solid and we were making good business decisions."

Today the concerns are different for the CFO of the 106-year-old, Kansas City-based dealership. Strategy is top of mind. "There are so many disruptive things going on in the marketplace, with technology, the economy, manufacturers and technology in the equipment we are supporting. We have to be a lot more growth-oriented in our mindset than we were five years ago. Today we need to think about what is the future and what are we doing to solidify ourselves for the long run."

Leavitt also wears many hats in his role as CFO. He is involved in setting the company's strategic direction, technology, IT, finance, business process, insurance, financial performance growth, mentoring managers, and working with cross-functional teams.

CFOs have a unique viewpoint
Leavitt and Humphries share similar views on what a CFO brings to the strategic process. "I think a lot of people in my type of role tend to be more logical thinkers, rather than emotional," says Leavitt. "I am more of a big-picture thinker, a process-thinker."

"A CFO brings balance to the table," says Humphries. "We are able to step back and analyze the long term picture and how it will affect the bottom line, employee morale and retention as well as efficiency and productivity. We are not reactionary thinkers."

Analyzing technology investments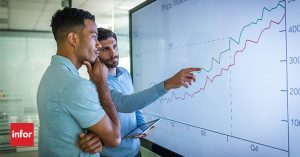 So how are these two CFOs analyzing the technology investments their companies will make to position their dealerships for the future?

"The payoff for a technology investment is not as cut and dried as it is for a truck,"says Humphries.

"The biggest factor is payroll dollars. You have to work that into the savings. But beyond that it's a major investment and major disruption and not something you want to do twice. You want to make sure you do your due diligence and that the decision is right the first time," she adds.

Leavitt says figuring out the reduction in staff is the easy part of the technology. "The hard part of doing an evaluation is figuring out how many more deals a salesperson can do, or how they can free up four hours of their day to make better decisions. Salespeople need to be able to understand their customers' total cost of ownership," says Leavitt. "I am confident the technology will help us enfold ourselves around the customer more, and that is a big part of the change that is going to take place."

Humphries' ideal technology solution will help the dealership take care of customers for life."When customers buy a machine they want to deal with one company," says Humphries. "They are buying long term extended warranties and maintenance contracts that extend to the length of their finance contract." Technology is allowing them to be more proactive by anticipating a customer's needs and avoiding downtime.

As digital initiatives and disruptive technologies take hold, CFOs may find it more difficult to calculate guaranteed savings, and proven return on investment. Still, the CFO must be able to extrapolate, forecast, and make well-informed predictions of the likely outcome from investment in new technology. Continuing to measure results after the technology purchase is an important part of their job.

Humphries look for potential savings in costs and people as well as productivity improvements.

When the company was considering a new operating system, The Victor L Phillips Company hired a management consulting firm to help them identify their needs and set the scope. Leavitt found it very helpful to take the organization through the process. "We learned more about our business and more about how we interact and what our real needs are," says Leavitt. "I think it's something that everybody should do."

Humphries stresses that when it comes to technology, CFOs need to get the whole team involved in the decision-making process. "They work with the technology every day. They have insight that you may overlook." In addition she believes getting people involved brings ownership, and helps them overcome their initial skepticism. When investing in technology she seeks out feedback from other dealers around the country at industry meetings and events.

According to Leavitt, moving from reactionary to anticipatory customer service is going to take a lot more technology investment than dealerships are accustomed to. Before they could upgrade to a cloud-based system they had to upgrade all their facilities to fiber to ensure they could have a redundant connection. They have also outsourced IT support to a third party.

While every dealership and rental firm is unique, these two CFOs provide evidence that a CFO can be more than just a numbers person. They can be valuable strategic leaders in their dealerships, helping their firms make confident investments in technology while still keeping an eye on results. If you're not already on board, it may be time to jump in, get informed, put together teams and partner with experts to be sure your dealership will be ready for the future.

Ten tips for the strategic CFO
The CFOs role in the strategic process should involve due diligence to ensure the company is not taking unnecessary risks which could result in financial losses, damage to the brand, or lost customers. Here are 10 tips which will help CFOs move their dealerships forward.

Partner with experienced, trusted companies. Turn to companies, consultants, and technology providers who are well respected and well informed about technology and its capabilities.

Be well informed. Do your research. Collaborate and network with colleagues who are figuring it out as they go, too. Attend conferences; talk with other dealers and rental firms.

Control risk. Understand risk and set limits. Think of backups, contingencies, and safety nets.

Define goals and how to measure success. Define what you are trying to achieve and how you will know if you have met the goal. Be sure the entire team is on the same page. When you are talking about new technologies and innovative concepts, communication and training is important.

Monitor progress. Track what steps you are taking, even when the steps seem to put you on a detour. Document activities and milestones, even if you are not sure you will want to repeat the process. Use data to measure progress and share results with the team.

Involve teams. One person, or even one department cannot be expected the carry the compete burden of large scale projects, like digitalization, Internet of things, or new revenue streams. Involve multi-disciplinary teams so you get a variety of ideas and input from a well-rounded group of stakeholders.

Stretch. Be willing to move out of your comfort-zone. Search outside your own industry for ideas to re-imagine processes and explore new ideas.

Think long-term. Results are not likely to come overnight. Be prepared to fine-tune your plan and tweak tactics. Adapt as you start to collect early results, and can project next stages. Break projects in phases, if needed. Tackle bite-size portions of a larger initiative so that you can achieve early successes and build momentum. Think big, but keep the goal achievable.

Be willing to change lanes. Don't drag a poorly performing idea longer than needed. If the demise is inevitable, be willing to make a change. Move on and learn from your experience.

Celebrate even small victories. You may not achieve what you set out to do, but may have learned something else very important on the way. Celebrate both small achievements and large.

Industry
Equipment
Equipment Dealers Rental & Service
Let's Connect
Contact us and we'll have a Business Development Representative contact you within 24 business hours