Explore the power of preventive maintenance optimization (PMO)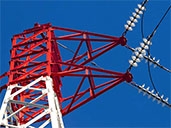 Get set for an information-packed hour of valuable business insights when you take part in Infor's webcast on preventive maintenance optimization (PMO) November 1.
The purpose of PMO is to refine maintenance tasks and frequencies supporting a particular physical asset or assets. In simple terms, PMO is performing the right work, at the right frequency, the right way.
Speaking of doing things the right way, the webcast is set up to give you the flexibility to attend your way:


Get the news while it's new: Mark your calendar to attend the webcast live, November 1, 2017 at 11:00 AM EDT.

The next best thing to being there: View the archived webcast on demand anytime after the live event, using the same link above.

The webcast features two leading specialists in Enterprise Asset Management: Quinton GoForth, Director of Continuous Improvement at GenesisSolutions, and Infor Technical Product Evangelist Kevin Price. They'll give you an overview of the PMO process, its expected outcomes, and the benefits your organization will take away from a well-executed program.
The PMO concept dates back at least two decades, to an era when companies responsible for complex processes were looking for greater accuracy, versatility, and flexibility in anticipating system failures and keeping their operations online. At the time, managers were on the lookout for state-of-the-art tools that we would now consider obsolete, but that maximized uptime while integrating smoothly with process planning and scheduling systems.
PMO now functions as part of an enterprise-wide asset management system that is (or should be) integrated with an organization's enterprise resource planning (ERP) platform--which might explain the reaction Infor's Kevin Price gets when he discusses PMO.
"When I talk to customers about preventive maintenance optimization, it's like seeing a light go on," Price says. "People have told me they've been waiting for this for years, even decades. Organizations are saving money and extending mean time between failures (MTBF), an important KPI, just by standardizing their PMO approaches and using the right asset criticality ranking to drive the process."
Sign up today
for Infor's PMO webcast.
Product
CloudSuite Distribution Enterprise
CloudSuite Facilities Management
Infor EAM
Region
Let's Connect
Contact us and we'll have a Business Development Representative contact you within 24 business hours