Face your fear of implementing a new business system
A dealer recently told me that while he recognized the need to implement a new business system, he was worried about making the wrong decision. What if he chose the wrong system after spending millions of dollars and a year to implement it?

While there will always be some disruption when business processes are redesigned and new systems implemented, the truth is that with today's cloud-based systems, there is less risk to dealers than ever before. Software systems in the cloud provide users a shared infrastructure and mitigate the risk of hardware or other failure. Most vendors promise to deliver 99.9% reliability – a number that companies who host their own systems simply cannot match. Even the largest Fortune 500 companies are turning to cloud-based systems, including Price Waterhouse Coopers, SunGard Financial Systems, and Coca-Cola.

Software systems hosted in the cloud can also be tested more easily than self-hosted systems, which require large investments in hardware. By using a software provider such as Infor, with deep industry experience, you can determine that a proven system will work before you make the investment.

But to focus solely on the risks involved in implementing a new business system misses the point of why your business system should be upgraded.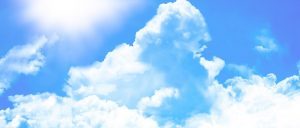 What opportunities are you missing?

New business system software is an opportunity to help your business become what you envision. Social and mobile capabilities have the potential to transform your business. Employees can work from anywhere with an Internet connection, and that means increased efficiencies and greater profit.

Real-time equipment data, including brand, serial numbers, machine type, end of life, warranty, service, and sales information creates a wealth of new business opportunities. You'll know the right time to approach customers with solutions. Plus tracking every machine in your rental fleet through its lifecycle provides the data you need to determine the best time to dispose of equipment.

A new business system also has the potential to transform customer relationships. Customers today expect the same experience from your business that they get from retailers like Amazon. They want to order products and parts, and schedule maintenance online from their phones and they want it to be as easy as possible. Dealers who do this are going to win.

Consider the risks associated with doing nothing. What opportunities and profit will be lost because you don't have a new business system? What customers and prospects will be lost? What potential employees will you be unable to hire because you don't provide the tools they need to succeed?

The best way to address your fear of implementing a new business system is with a thorough analysis of all the risks, including the risks associated with doing nothing. Infor can help answer your questions, provide software demonstrations and walk you through the implementation process step-by-step. You should feel confident about making the right decision for your business.


Learn more about our software solutions for equipment dealers, rental, and service providers.


Filed Under
Industry
Equipment
Equipment Dealers Rental & Service
Let's Connect
Contact us and we'll have a Business Development Representative contact you within 24 business hours