Facilities management: 5 technologies changing the way you work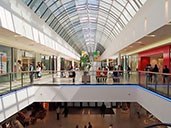 Mike Stone, CMRP - Infor EAM Product Manager
This is Part III of a three-part series about how technology advances preventive maintenance, supports space and move management, and will impact facilities management as new capabilities emerge. Click here for
Part I
and
Part II
. Listen to the
podcast
, "Additional ways to optimize your FM workforce with technology," hosted by the International Facility Management Association (IFMA), for the complete story.
Managing a public or commercial building, an industrial space, office, or a multi-unit residential building is a tough job. You're under increasing pressure to deliver results, while cutting your facilities' management costs.
It's not all doom and gloom. Facilities management is in the midst of a revolution that's being fueled by 5 key technologies that are going to help you do your job more effectively.
Big tech, big benefits
The 5 key technologies that are having the biggest impact are:


Internet of Things (IoT)—Sensors have become more affordable and Internet connectivity faster and more reliable, driving the growth of the IoT. With all those sensors generating data, you can now identify issues and potential problems more quickly and easily than ever before. Of course, that all depends upon your analytics capabilities—which means, Big Data.

Big Data—If one sensor gets one reading every second, that's going to produce 86,000 records in one day. You need the advanced analytics of Big Data to make sense of all this information and identify issues quickly. With advanced analytics, you can detect issues with an asset when it's just begun deteriorating and remedy it before it becomes an issue for your facility.

Machine learning—When computers with built-in artificial intelligence monitor your critical assets and learn about them—without having to be programmed—you get better information, faster. With machine learning, you can better predict how much time an asset has before its performance degrades, and how long you have before it will fail. This can help you more effectively execute a preventive maintenance program and avoid asset outages.

Mobility—With full-featured mobile apps, you can work whether or not you're connected to the server. You get ease of use, portability, and convenience that allows you to stay on top of problems and troubleshoot them from anywhere in your facility. With a smartphone app, you can even take a picture of a problem component and send that off to the appropriate party to start working on before you get back to your office.

Social collaboration—Social collaboration tools allow you to create a repository of information about your facilities that your stakeholders can use to collaborate at any phase of the lifecycle of an asset. Because everyone will have access to the same centralized information, you can make better decisions, faster.

Choose the right solution
To make these technologies work together effectively, you need an advanced asset management solution and an experienced, reliable partner. You get both when you choose Infor CloudSuite Facilities Management. This asset management system provides functionality that helps boost performance across your entire organization. You get innovative technology that can help you maximize revenue opportunities and boost profitability, whether you are a facility manager, service provider, or building owner.
Find out more
.
Product
CloudSuite Distribution Enterprise
CloudSuite Facilities Management
Infor EAM
Region
Let's Connect
Contact us and we'll have a Business Development Representative contact you within 24 business hours