Facilities management: How technology can take the stress out of space planning and move management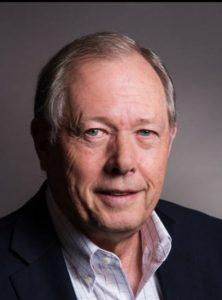 Mike Stone, CMRP - Infor EAM Product Manager
This is Part II of a three-part series about how technology advances preventive maintenance, supports space and move management, and will impact facilities management as new capabilities emerge.
Click here for Part I.
Listen to the
podcast
, "Additional ways to optimize your FM workforce with technology," hosted by the International Facility Management Association (IFMA), for the complete story.
Whether you're managing a public or commercial building, an industrial space, office, or multi-unit residential buildings, space planning and move management are stressful. There are just so many moving parts to keep track of, from knowing which work spaces are available to tracking which assets need to be located in which part of the facility.
There's no way to make move management totally stress-free, but technology can help make it a lot more manageable.
Get the right tools
Start by looking for an asset management system that includes integrated workspace management tools and property management functions. With those tools integrated into your asset management system, you'll have a one-stop-shop for space planning, move management, and preventive maintenance.
You'll need property management functions to help you identify, track, locate, and analyze the physical assets in your facilities, including their location. Built-in CAD functionality allows you to see initial building layout designs to better visualize and estimate floor space.
Finally, you'll want a system that can easily handle work orders from start to finish. This will allow you to send contractors estimate requests, approve the work, and execute on the work orders through the same system.
With these tools, you can more easily identify what furnishings and equipment are in an existing workspace, account for proximity constraints, shift an individual from one space to another, and allocate floor space. You'll be able to save time and the hassle of manually tracking all these moving parts.
Choose the right solution
Infor CloudSuite Facilities Management includes property and workspace management capabilities, as well as OpenCAD to help improve move management. With OpenCAD, you can easily visualize the elements of your move, from the physical space to the assets involved.
You also get tools for social business collaboration, so you can access key applications in real time with collaboration technologies that are fully integrated, not just added on. You can communicate alerts, share enterprise information, and publish discussions in an informal and unstructured fashion across your enterprise. Finally, you get full mobile capabilities, so when you're away from your desk, you're not out of touch. You can keep your finger on the pulse of your move, and make sure everything goes as smoothly as possible.
Find out more
.
Product
CloudSuite Distribution Enterprise
CloudSuite Facilities Management
Infor EAM
Region
Let's Connect
Contact us and we'll have a Business Development Representative contact you within 24 business hours