Facilities management: Making the case for a preventive maintenance program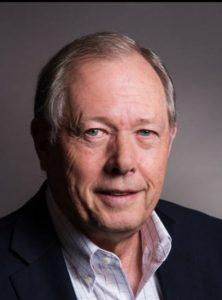 Mike Stone, CMRP - Infor EAM Product Manager
This is Part I of a three-part series about how technology advances preventive maintenance, supports space and move management, and will impact facilities management as new capabilities emerge. Listen to the podcast, "Additional ways to optimize your FM workforce with technology," hosted by the International Facility Management Association (IFMA), for the complete story.
Facility managers face decisions every day about how to maximize their resources. One way to keep assets operating at peak efficiency, with minimal unscheduled downtime, is to adopt a preventive maintenance (PM) program. But, it can be hard to get the organizational backing and commitment needed to get started. We'll help you make a strong case based on the benefits that an asset maintenance system can provide.
First steps
For an asset management strategy of any kind, including PM, to succeed, it must support the organization's business strategy. Managing your assets effectively means that every function in your organization has to be working toward the same goal.
Start by understanding your organization's goals and objectives, as well as the strategies for achieving those objectives. Then, make sure your asset management strategy aligns with those objectives and fully supports them. This applies whether you're in the public or private sector.
Next, you need to make sure you have the support of the executives of your organization. To do this, you'll have to help them understand how asset management programs like preventive maintenance can help them be successful. Technology can help here.
How technology can help
Many organizations take the approach that "if it's not broke, don't fix it." To implement a successful PM program, you'll have to overcome that bias. You can do that by demonstrating how preventive maintenance can save the organization money by keeping assets operating within specifications.
Explain how inspections, lubrication, and replacing repair parts and filters help preserve the warranty on an asset and extends its life cycle. And how this saves you on expensive repairs down the road.
You can use inspection reports generated by your asset management system to demonstrate the benefits of preventive maintenance compliance and to illustrate downtime trends. Show your execs that the asset management system can generate work orders to follow up on issues, and repairs can be made before the asset causes a bigger, more expensive problem for the organization.
Finally, explain how the asset management system can help you identify assets that are being energy hogs, and help identify ways to reduce energy consumption.
Between reducing energy consumption and avoiding costly repairs through preventive maintenance, execs should be able to see how a preventive maintenance program backed by a strong asset management system will pay for itself quickly
One solution to guide your strategy
Infor CloudSuite Facilities Management offers visibility into every facet of your organization, all within a secure infrastructure built specifically for facility managers, service providers, building owners, and building tenants. It's a complete, flexible, ready-to-run solution built specifically for buildings of all types, from public, commercial, and industrial spaces to offices and multi-unit residential buildings.
With Infor CloudSuite Facilities Management, you get the tools you need to reduce operating expenses, decrease energy usage, and maximize your workforce.
Find out more
.
Product
CloudSuite Distribution Enterprise
CloudSuite Facilities Management
Infor EAM
Region
Let's Connect
Contact us and we'll have a Business Development Representative contact you within 24 business hours