Final day at Infor TechEd for Infor OS
Product experts discuss the latest Infor OS updates

The Infor OS product team kicked off the last day of Infor TechEd in San Diego with an interactive panel discussion. Moderated by Education Program Manager Rick Carruth, the panelists spoke about the role of AI in allowing individuals to work faster and smarter, best practices for designing simple extensions, the interconnected roadmaps of OS products, and more.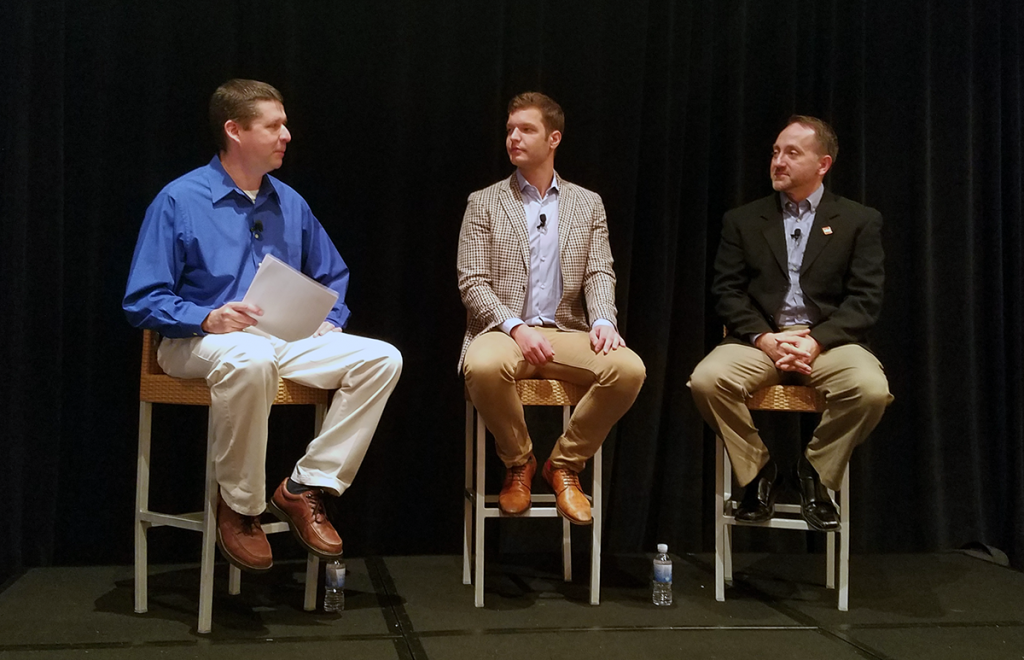 Above, Mike Kalinowski, Product Manager, and Keith Knuth, Director of Software Development, discuss how companies can leverage ION and connectors to extend their applications.

Looking for additional training opportunities? Check out the Infor Education page for more information on the Certification program, public training, Self-Directed Learning, and more.
Filed Under
Education & Transformation Services
Let's Connect
Contact us and we'll have a Business Development Representative contact you within 24 business hours