Finding money in healthcare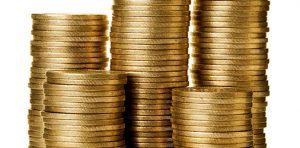 Tim Brown, Chief Business Information Officer
It's hard to read a healthcare publication or look at a website without reading about the incredible amount of
wasted spend
in healthcare. Pretty much every aspect of our healthcare systems are being scrutinized these days—from inefficient care execution to administrative waste to inflated prices, just to name a few areas that typically come under the microscope.
In my experience, I have seen that if an organization is financially strong, then the entire operation is stable. However, as soon as financials start to turn south, a common theme in healthcare is to create a quick reduction to cut a certain percentage of an organization's operating budget.
Healthcare organizations could eliminate the need for those quick reductions by better managing two critical areas that account for the biggest expenses in the industry: Labor and supplies. We have recently seen that our customers are starting to look into how they can reduce labor cost and supply cost for the long term instead of how to enforce a quick fix. But where do they find room in the budget?
Start with data and data science to uncover waste
Money can be found by leveraging available information to help make better decisions quickly with inventory intelligence. Since supplies account for one of the largest costs within healthcare organizations, inventory management is critical to the success of the entire operation.
Inventory intelligence
uses science, data, and past usage of inventory over a period of time to make recommendations on setting re-order points on inventory levels. This solution takes a look at re-ordering at a different frequency, which is a huge opportunity for savings and can provide a high return on investment and ultimately reduce supply costs.
In addition to inventory intelligence, human capital management is another area to examine for additional cost savings. Hiring and employee engagement pose many challenges including turnover and time to fill positions.
Infor Talent Science
helps ensure you get the right person into the right role. Organizations that have used this solution have seen a higher success rate with employee engagement and less turnover, which leads to overall satisfaction for both nurses and patients. Leveraging data, instead of intuition with hiring, positions people in the right roles and helps you manage costs. It also eliminates the added expenses that organizations incur for replacing employees, which ranges from
$37,700 to $58,400
for a bedside nurse per year who leaves.
Scheduling and staffing solutions can also be used to keep employees engaged because employees can choose the employees they work with on shifts—something important to Millennials—and gain more flexibility regarding when they work. This results in happier employees who are more likely to continue working at the same facility for longer—and that means reducing costs associated with hiring new people.
What's the one area of your organization that you wish you could reduce spend? Please share your ideas here.
Let's Connect
Contact us and we'll have a Business Development Representative contact you within 24 business hours