Five easy steps manufacturers can use to improve customer communication
by Kevin Joyce, CMO and vice president of strategy services with The Pedowitz Group.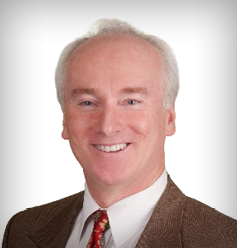 I recently had the honor of moderating a panel discussion on the
evolution of customer engagement and what it means for manufacturers
. The panel, senior folks from Infor, Marketo and The Pedowitz Group had some great insights to share. I want to focus in on just one question we asked them, the one about the communications issues currently facing manufacturers.
When we posed this question to the panel they agreed that the communications issues for both B2B and B2C customers arose from several areas:


Buyer requirements for more choice and faster delivery times are increasing

Buyers want more options around the products and services

A greater share of revenues is being generated by service and support altering the communications mix

The number of channels for communication with buyers is expanding and includes eCommerce platforms, distributors, other channel partners, social media, email, chat, website, and user groups or communities.

The panel also agreed that to some extent manufacturers have lost control of many parts of the conversation with buyers. It used to be that to get product information the buyer engages with the channel or the OEM via the phone. Nowadays they probably turn to digital channels first, engaging with content found by search engines, on user communities and even searching on social media. This highlighted for everyone the urgent need to meet buyers at the communications water holes they frequent, and at least participate in the conversations.
The final point made on this topic was about the nature of the messages that manufacturers are using to engage. So many firms are still product centric and have not started the journey to becoming customer centric. Back in 2015 Gartner predicted that the customer experience would be the new competitive battlefield by 2016. It is evident in the changing buyer behavior that people are looking beyond the product to having an omni-channel relationship with manufacturers. So, disconnected product-oriented messaging from two or more channels is not going to resonate.
So, what can manufacturers do about it? Let's say you are an industrial manufacturer with CRM/ERP, a website and a small marketing team. How do you radically improve customer engagement and communications?


Define your entire customer lifecycle, from awareness through purchase and onto loyalty and advocacy.

Shift the thinking of the entire firm, not just marketing, to being customer-centric, not product-centric. The communications from the sales channels, service/support and marketing all have to be aligned.

Define the communications by function based on where in the lifecycle a buyer is. For example, they just bought your product. You captured their email address in the process. Both marketing and support can coordinate email communications to help with adoption. Sales agrees to not push for the upsell/cross sell for a month or two.

Deploy technology such as Marketing Automation to capture all digital behaviors of prospects and customers and use this information to guide and adapt how you communicate with them.

Measure customer engagement, where are they engaging with you, what content are they engaging with, and adapt what you are doing.

These are no small tasks, but the rewards are happier customers, potentially more customers and greater competitiveness of your brand and your products.
Some helpful links:
To learn more about communicating with customers, you can view the on-demand version of the panel discussion, The
Evolution of customer engagement and what it means for manufacturers
.
Learn how Infor and Marketo are changing the game to deliver broad, seamless digital engagement solutions to power the engagement economy –
http://www.infor.com/cx-marketo
.
Follow Infor CX @
InforCX
Follow The Pedowitz Group @
revenuemarketer
About the author
Kevin Joyce is CMO and vice president of strategy services with The Pedowitz Group. He holds a unique combination of marketing skills and sales experience that helps companies to bridge the gap between sales and marketing.
Kevin is a marketing executive with 35 years of experience in high tech, holding positions that include engineering, marketing, and sales. For more than 16 years, Kevin has worked with SMB to enterprise companies on their journeys to transform their demand generation strategies as it relates to the six key components of a successful Revenue Marketing™ engine: strategy, people, process, technology, customers and results.
Kevin has successfully launched numerous products and services as a director of product marketing at Sequent, as a director of sales at IBM, as vice president of marketing at Unicru, and as CEO at Rubicon Marketing Group. He holds a BS in Engineering from the University of Limerick, Ireland and an MBA in Marketing from the University of Portland
Let's Connect
Contact us and we'll have a Business Development Representative contact you within 24 business hours